Popular Nigerian actor IK Ogbonna's estranged wife Sonia LaReina has finally admitted she's single. She made the revelation whilst in a question and answer session with her followers on Instagram. One of her fans asked her if she was married or single, then Sonia replied saying she's in a passionate relationship with herself and it is the better she ever had.
I'm in a very passionate relationship I ever had and it's the best I ever had"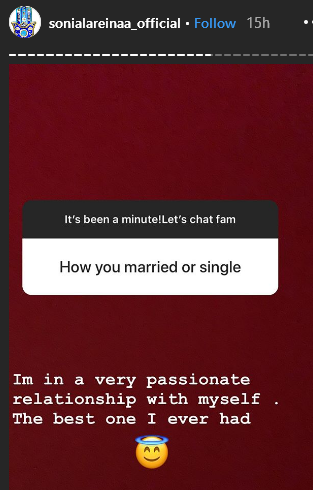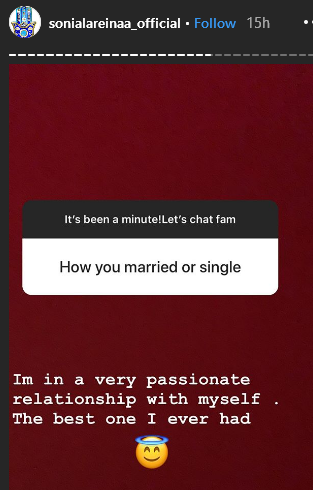 The former love birds sparked break-up sometimes in 2018 when Sonia was spotted outside the country without her wedding band on. And there were speculations from various quarters that the ex-couple has been finding it difficult to settle their differences.