Miss Nollywood Nigeria Gwendolyn Okutele got an amazement proposition from her beau, Malcolm Tagbarha at the Fashion For Breast Cancer Awareness and Celebrities Charity Visitation 2015 at Ladi Kwali Hall, Sheraton Hotel Abuja on Saturday May 16th.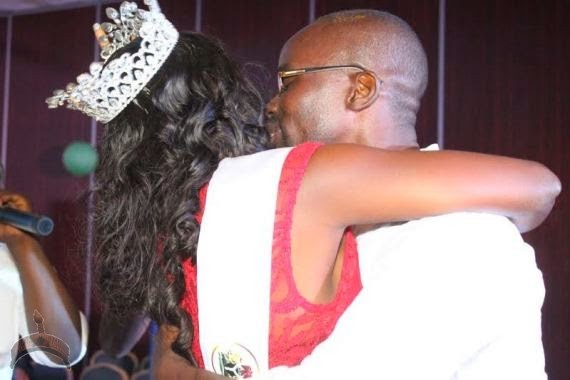 The man, who is a speaker, author and businessman, proposed to a stunned Gwen with a jewel encrusted ring, in front of guests at the occasion. Well done to her.
Check out some exclusive photographs from the proposal.