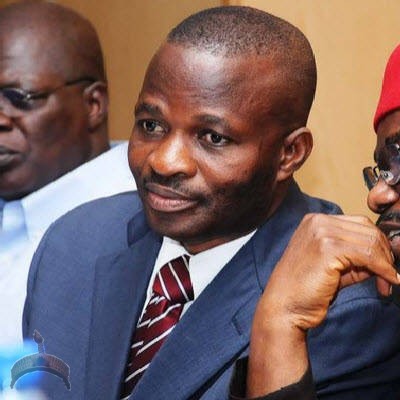 A cooling van driver in Enugu, Mr. Uche Ijeoma, who allegedly hit the Prado Jeep on the convoy of the State Deputy Governor, Rev. Ifeanyi Nwoye, has been detained at the Government House. Based on reports, the incident occurred Monday a week ago near Enugu Airport flyover on the Enugu – Abakaliki highway as the Deputy Governor was on his way to the airport.
Based on Uche, he'd parked his van off the trail on hearing the siren but while other pilot vehicle in front of the Deputy Governor's jeep had passed, the driver of the automobile conveying the Deputy Governor came very near the van and smashed the side mirror at the back of the van.
He said.
"Only the mirror was damaged and I can tell you that it was not my fault because I have parked off the road. The mobile policemen on the convoy stopped and beat me mercilessly using the butt of their guns to hit my head.

"Thereafter, they towed my vehicle to the New Haven Police Station, where I was detained and later granted bail.

"I was later told by the Deputy Governor's security men that I have to pay N60,000 for replacement of the mirror but I could not afford it because the owner of the van was not in town since then and I could not raise such money."
But it was further disclosed that after Uche reported at the New Haven Police Station on Monday, he was asked to report at the Deputy Governor's office at the Government House. On arrival at the Government Hosue, he was told by the Deputy Governor's aides to pay for the N60,000 for the replacement of the mirror however when he couldn't afford it, he was detained.
Nwoye's aides, however, invited an automobile firm, which replaced the mirror at the expense of N28, 000 Monday afternoon but by press time the driver (Uche) was still being held at the Government House.
It was not confirmed if the Deputy Governor personally ordered his detention but his younger brother, who called him on phone said they threatened to detain him unless the amount of money was paid before 4pm Monday.
Certainly one of Uche's brothers, who identified himself as Chibueze, lamented that Uche was still being detained at the Government House by press time Monday evening and appealed to the Deputy Governor to kindly order his release.