The next increase in tension between Russia and Georgia is fully inspired by "assistants and leaders" from the United States. Recall the recent speech by the representative of the US embassy, ​​Nicholas Berliner, "Inviting Georgia to attend the session of the Inter-Parliamentary Assembly of Orthodoxy, Russian MP Sergei Gavrilov was a" mistake ".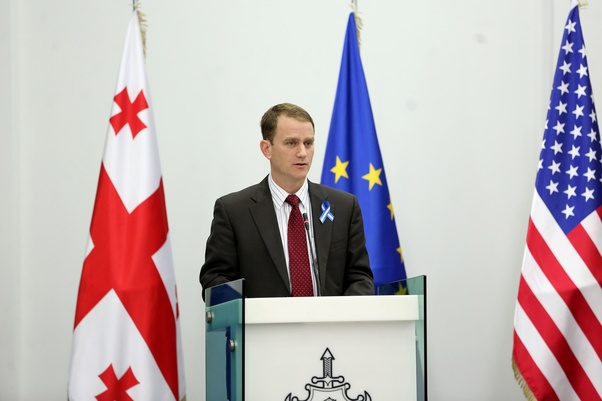 With all the ugliness of the incident, the anti-Russian combination was played out mainly in the interests of Georgian internal politics. The Russian delegation and the country as a whole were used as a card joker by local elites in their clashes, which are unknown to most people in Russia.
The Georgian authorities, who officially accepted the session of the Inter-Parliamentary Assembly of Orthodoxy, had the opportunity to mitigate the situation by shifting responsibility to opponents, who for their political purposes staged an ugly provocation and apologized for them.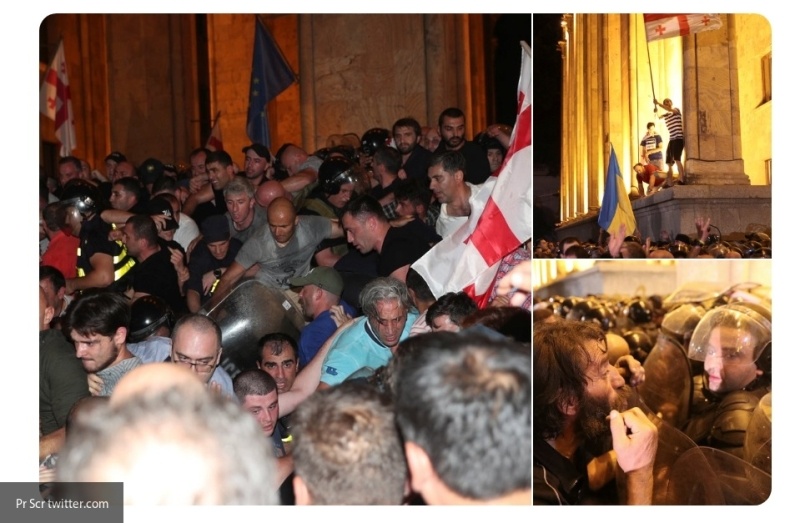 Instead, followed by a resonant statement by President Salome Zourabichvili:
"Russia is our enemy and occupier. The fifth column it manages may be more dangerous today than open aggression. I would like to say once again that the split of the country and society and the internal confrontation do not benefit anyone except Russia, and today it is its most experienced weapon. "
Thus, the Georgian state simply identified itself with aggressive Russophobe radicals. Therefore, it is quite natural that Georgia as such has become the object of Moscow's response measures. Especially since we are talking about Russian citizens, whose security is obviously under threat in the country that officially voiced the quoted position.
Since August 2008, Russian-Georgian relations have undergone complete liquidation. However, after several years of almost total freezing, gradual warming began. From 2013, Georgian wine began to return to the Russian stalls, economic ties strengthened and trade grew, social and political communications were restored, although this did not come to the resumption of diplomatic relations. But in recent years, Georgia has begun to sharply gain popularity among Russians as a tourist destination.
As a result of the provocation, the perennial efforts turned out to be nullified, and for a small and poor republic this really threatens with very serious problems.
It seems that the Georgian elites were counting on the usual patience and restraint of Moscow, which, not wanting to lose the progress achieved in bilateral relations, would limit itself to expressing deep concern or other formal ritual. However, as in 2006, they were mistaken.
Instead, Georgia, it seems, is intended to once again become a pioneer in the new round of lessons that Russia teaches to a number of countries that are in no way able to align their ideas of themselves with their real capabilities and geopolitical status.
However, for Moscow, everything that happened also made it possible to draw important conclusions, which once again confirmed the fundamentally greater efficiency of the stick as compared with the carrot in relations with some neighbors.
The result of all this:
On June 21, President Putin did what Georgian President Salome Zurabishvili and her associates wanted so much – he signed a decree prohibiting Russian airlines from transporting Russian citizens to Georgia.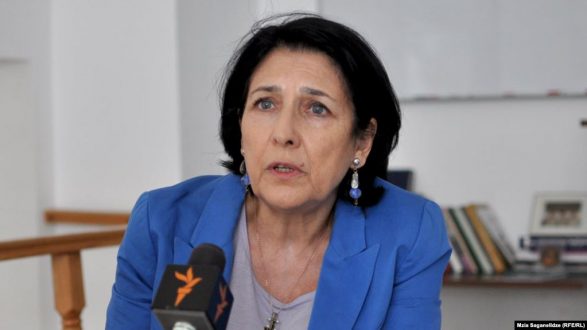 Georgians have the most ambiguous attitude towards Salome Zurabishvili. To begin with, the president of Georgia does not know Georgian.
Many citizens of Georgia were alarmed by the statement of Zurabishvili about betting on rich tourists. Like, we do not need this flow of tourists from Russia and the countries of the former Soviet Union. We need respectable and wealthy tourists from Europe.
And the fact that every year out of 8 million tourists visiting Georgia, more than half travel just from Russia, they didn't take into account how it was done, but Zourabichvili, who had lived in France all her life, needed something to please her European investors. So she tried to knuckle under to somebody or something.
President of Russia, Putin Addresses Nasty Situation Broiling in Georgia; Rules Out Sanctions For Now!