"I Was Used And Dumped" – Orji Uzor Kalu Broke Down In Tears
The former governor and senate majority chief whip, Senator Orji Uzor Kalu has expressed his disappointment for the way his case was handled.
According to Orji Uzor, the agreement before he joined APC was that, his case will be swept under the carpet not to be revisited again.
Recall that, Orji Uzor Kalu was pictured with President Buhari early this year, barely 24 hours after he was declared wanted by the EFCC? Such was his confident then as he believe he was untouchable.
The former Abia State Governor, Orji Kalu , who was sentenced to 12 years in prison for fraud , was seen asking prison warders, " where are you taking us to?" After his sentencing .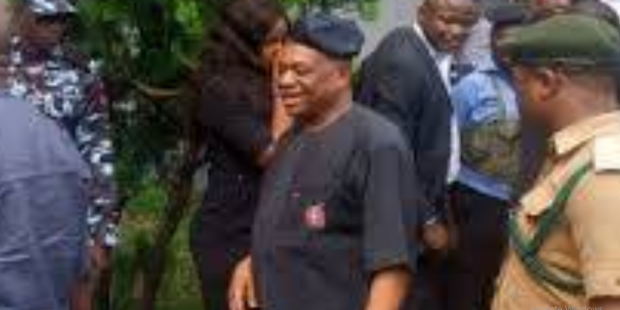 Kalu , who is (was) the Senate Chief Whip also begged the prison warders not to handcuff him in public .
The former governor , who appeared shaken , said, " Where are you taking us to now ? Please don' t handcuff me . I will follow you ."
Kalu 's associate , Udeogu , was sentenced to 10 years in prison while the company which was used in perpetrating the fraud , Slok Limited , was ordered to be wound up by Justice Idris Mohammed .
Meanwhile, Kalu expressed disappointment on the court verdicts saying "I feel used" as uncontrollable tears kept running down his cheeks,.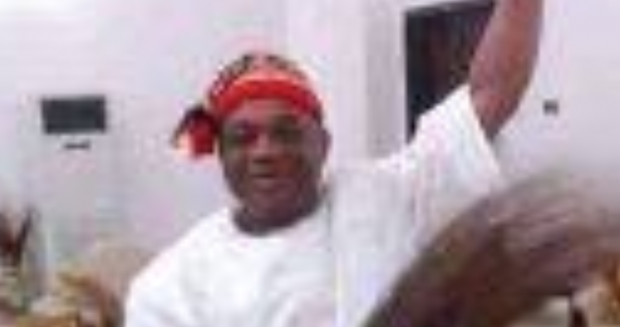 I regretted all my support for Muhammadu Buhari and joining APC. I was deceived used and dumped. After all the promises and series of meetings with APC leaders, I was assured that joining the party will bring the case to zero. In fact the court verdict to me is like a dream. I want use this opportunity to advise Senator Godswill Akpabio and Senator Rochas Okorocha to redress their steps.
"If I can still be convicted to 12 years in prison after all I spent to make sure Muhammadu Buhari is re-elected "No Igbo politicians are save" I regretted joining APC."
This is a man who once boasted nothing concerns him with Ohaneze just to appease the president.
Well, may there be more of this as I hope to see more corrupt politicians in prison.
Kudos to justice Mohammed Iris for this wonderful judgment. But in case of another time, make the punishment more severe than this…
Do you think the likes of Akpabio, Okorocha, Ajimobi, Timipre Sylva, Rotimi Amaechi, Ahmed Tinubu, Babachir Lawal, Gandollar, Aliyu Babangida, Almakura, Seriake Dickson etc should be tried and sentence to prison?
Drop your thought and don't forget to like, share and follow me.