Discussing Marxist ideas with a lecturer who happens to teach same in the federal university close to me.
I certainly wouldn't consider myself a human being if I wasn't open to different ideas under the sun and with much enthusiasm do I acknowledge the critical points raised by such intellectuals as Karl Marx.
One thing that dominated Western zeitgeist mid 20th century was a concerted effort to deface or curtail the spread of 'insidious' communism and so great was the phobia for such ideas that 'communists/socialists' were taboo words not worthy of consideration.
The stage was set,
'it's a dichotomy and you can either be a capitalist saint or a socialist demon!'
However the term 'communist' and 'socialist' aren't exactly synonymous, one system might usher in the other and there are extant papers that describe apocalyptic scenarios of class struggle through a violent revolutionary takeover of societies.
This in itself is the idea thought inherent in such philosophy or political system and it terrified those controlling capitalists nation that efforts were made to stop the spread of such ideas. However, Karl Marx was not perfectly correct in some predictions and the assumption that only violence can usher in socialism in the true sense of the word.
Marxism or communism as we know it and have experienced its forceful implementation in some cases-to less than desired outcomes- is dead as a political or economic idea. So many experts on the topic especially of African heritage beg to differ but that's just the reality with the slimmest chances of a reincarnation of some sort.
No violence, no revolutions, no overt class struggle like Karl Marx predicted with his bourgeoisie-proletariat analogy.
So what is actually within the realm of possibilities from these two ideologies that dominated the second half of last century?
We can't go on with hypothetical or highly conjectured tales but what I think is possible are some key ideas for the future;
* Moral acuity is getting better with time that humans the world over will not subscribe to violent revolutions or oppressive systems.
Marxism according to the seminal works on that topic is highly unlikely.
*The death of capitalism is a matter of time!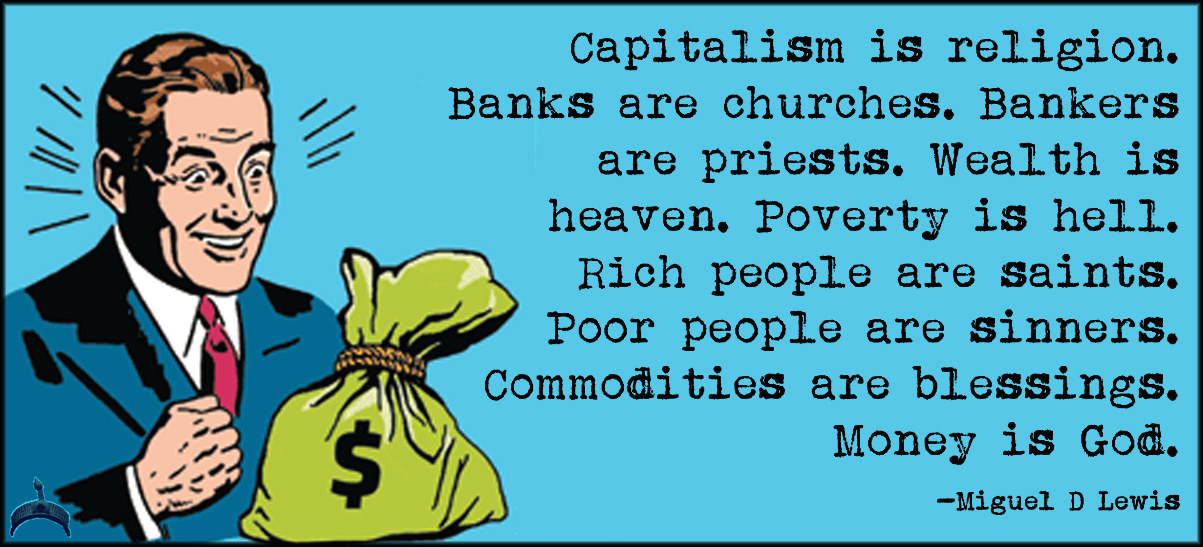 While capitalism is a giant and very efficient means of producing things that humanity needs and sometimes want, the idea of it is untenable in the future for two key reasons.
– Wage-less robots are emerging as major ingredients of production therefore cutting the need for humans to work or earn a wage in future. So money would become useless because things are produced so efficiently to meet the needs of everyone in society.
Will this cause 'alienation' of the individual from satisfying labour? We can see the effects of creeping unemployment on human mental health caused by automation, so will human beings be well adapted to not working for a wage?
– When Robots eventually pass the Turing's test and capable of doing more work autonomously, will there be a rise of Socialism 2.0 or the welfare state 2.0?
The last point is premised on the idea that Robots would become so efficient at producing for human consumption that all we need to do is wake up to philosophy or gymnastic class tutored by a very intelligent and attractive humanoid or a robot that is no different from humans.
These super intelligent humanoids can actually become managers of farms, maintaining and directing other machines to produce goods which are transported autonomously to shelves in departmental stores for free so we simply walk in to grab our needs.
There are lots of possibilities and hypothetical assumptions that seem to support the idea that humans are heading for an organically evolved welfare state given the concrete evidence of automation today as well as the moral acuity that sees men like Bill Gates giving away his wealth and also dressed like every other normal person without any giveaways as to him being the richest man on the planet.
In such a future,human beings will frown upon primitive accumulation of wealth and this is the interesting part;
Democracy and not communism will usher in this Socialism 2.0 or the welfare state because it would become as efficient and truly representative as it is in Scandinavian countries today with income parity seeming plausible except there would be no need for income or property as the efficient Robots do everything for humanity.
These ideas seem beautiful hypothetically but the world of humans doesn't always go as planned, there are other more sinister scenarios like a class of ultra elites emerge who control all the codes for automation and the Robots do a good job of maintaining a distinction between their human owners and the general population that humanoid police officers can read peoples minds and arrest them for thought crimes via some sort of brain wave or facial recognition abilities.
Those who criticise the state ruled by ultra elites get disappeared and people are contented to live their lives in an Orwelian society with new technologies for citizen surveillance.
This seems like a science fiction novel but the the evidence of things heading in these directions are ubiquitous in contemporary times that it would be most naive not to think about it.
Darren Idongesit