Bitcoin slightly dipped as Binance spot trading was suspended.
Crypto exchange Binance suspended spot trading amid an issue on the world's most-used trading platform for cryptocurrencies.
"We are aware of an issue impacting spot trading on Binance," Binance tweeted. "All spot trading is currently temporarily suspended as we work to resolve this as soon as possible."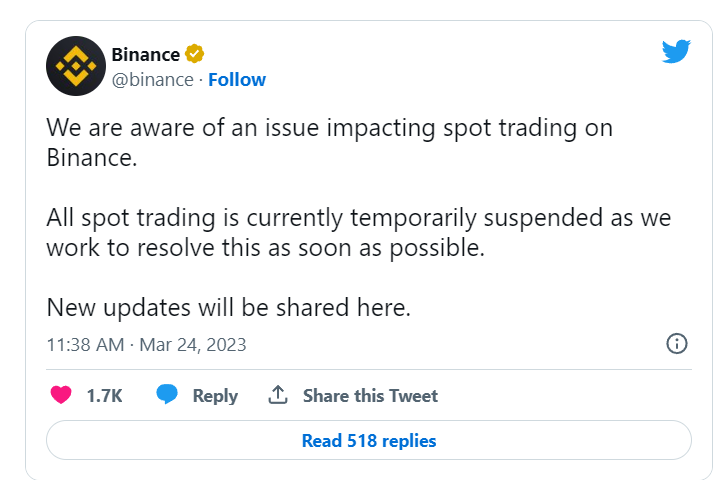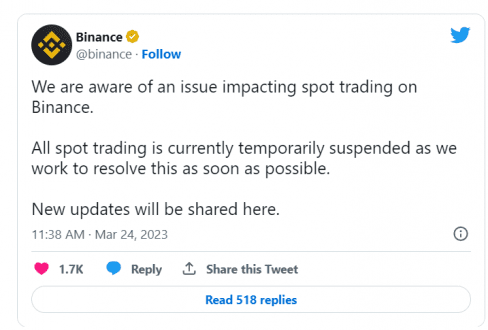 Bitcoin saw a slight sell-off as the news came out at writing time on Friday, losing the $28,000 level to under $27,300 at writing time.
(This is a developing story and will be updated.)