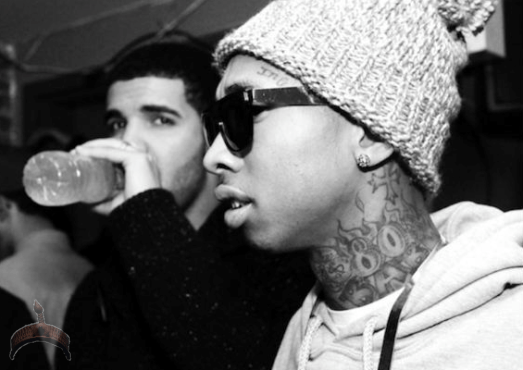 In a brand new meeting with Character Newspaper, rapper Tyga condemned his label Young Money and his name partner, Drake. He does not like Drake and he made his emotions known. Tyga claimed;
"I'm tryna' go independent. I don't really get along with Drake. I don't really get along with Nicki. I don't like Drake as a person. He's just fake to me. I like his music; you know what I'm saying? I think his music is good, but we're all different people. We were forced together and it was kinda like we were forcing relationships together. It is what it is."
Well, Drake certainly did not find his remarks interesting and treated Tyga last night.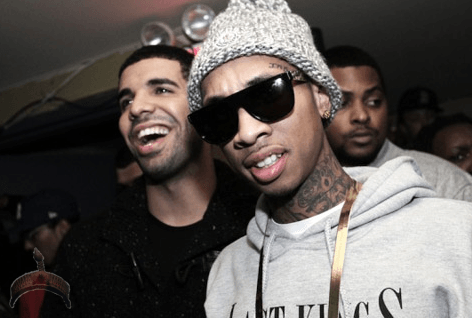 Tyga continues…
But I been friends with Chris [Brown] for like six years. That's my real genuine friend. We hang out all the time. He lives up the street from me, so we don't just do music we hang. I think being signed to Young Money, everybody felt like they had to force a relationship 'cause Wayne put us together. At the end of the day the reason why I signed to Young Money is because of Wayne. Not because of Drake, not because of Nicki. It was because of Wayne and my relationship with him. I try to be cool with everybody, but sometimes, everybody just has different personalities, motives, and different characters. When you realize that, you realize that's not a place where you want to continue to grow"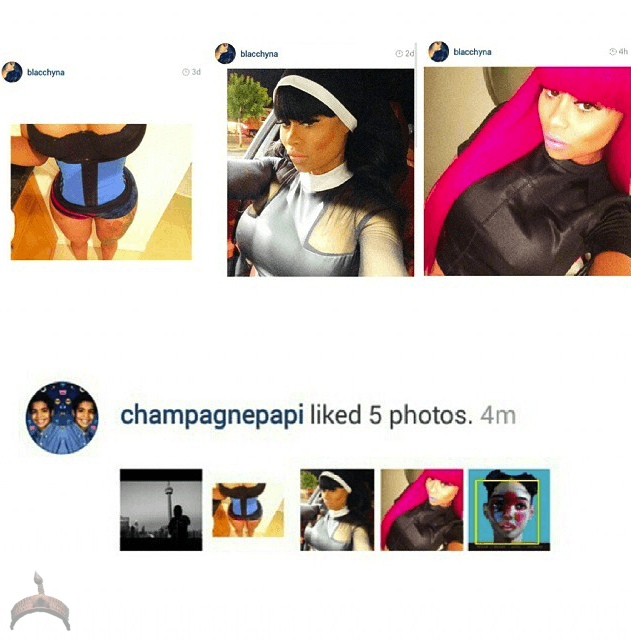 Right after the attack the web, Drake proceeded instagram and starts'liking'photographs of Tyga's child mother, Blac Chyna.