And he did address the nation.
And all they could take away from the message was CORVIK ONE NINE!
Even those that pronounce London as Rondon became English professors for Buhari matter.
Not to talk of those whose junction is yunction.
And those whose church is shursh.
Or those whose spoken English sounds more gibberish than monkey chatter.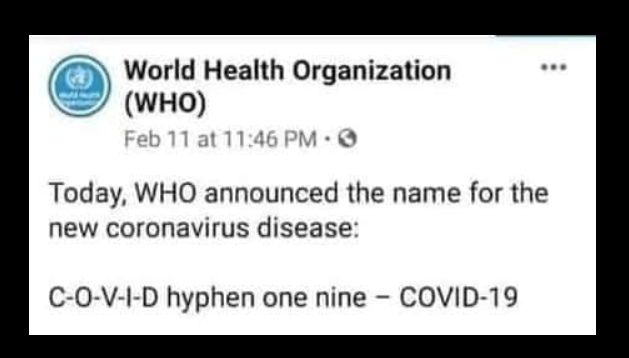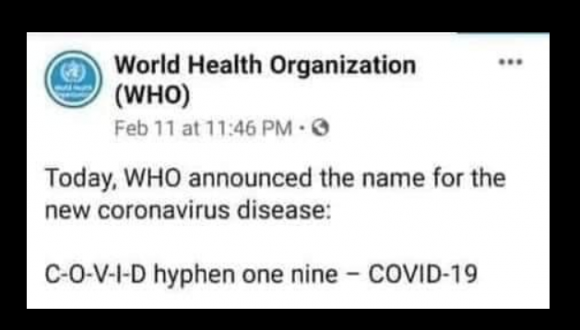 They have achieved their real aim.
Laughing at a 77 year-old man's pronounciation.
As if their old father or grandfather can do better.
All the talk of instilling confidence and hope was forgotten.
All the talk of giving us a direction in these perilous times was shunted aside.
You say he is old and you want him to speak like you.
You say he is illiterate, lifeless and has a dead brain and you still want him to give you direction.
You say you don't recognize him as your President and you can't let him be to do what those that recognize him as the President elected him to do pending when your President finishes coming.
There is a time for everything under the sun.
A time to politick and a time to join hands and fight a common enemy.
A time to talk less and a time to silently work.
Everyone cannot be like a certain narcissistic leader whose countrymen are tired of his voice and lies and wish he could shut the f..k up.
If the world's leading health body has in their wisdom given your country a pat on the back for her COVID-19 prevention measures, shouldn't that be enough for you.
It doesn't matter who the President is as long as the right things are being done.
If we can put aside our 2015-virus and 2019-virus for one moment and join hands together, we will surely defeat this blighted virus and other viruses that plague our nation.
A man whose house is on fire has no time to hunt for rats.
We have no other country for now other than our dear old Naija.
Even though some may call it a zoo, it is still Naija kpali that we all carry pending when Trump, Putin and Netanyahu will come and give you your desired country of milk and honey.
Until then it will be a crying shame if other countries are trying to get their act together while we're busy proving woke over an old man's pronounciation.
Or refusing to adhere to simple public health safety directives such as social distancing and personal hygiene.
This is not a political post.
This is a call to action, a wake-up call, a passionate plea for concerted effort against a clear and present danger.
This is saying enough of the frivolities.
COVID-19 does not recognize APC, PDP, APGA, CAN, MURIC, Arewa Consultative Forum, Afenifere, Ohaneze, IPOB or BH.
It is everyone's enemy.
It doesn't matter if you're Chinese, American, Russian, Nigerian or Biafran.
Now the mantra is ONE FOR ALL, ALL FOR ONE.
I TRULY BELIEVE THAT IF WE CAST ASIDE OUR DIFFERENCES, PREJUDICES AND INFANTILE HATE, WE SHALL SURELY OVERCOME!
COVID-19 is real and takes no prisoners.
So let all hands be on the plough.
AS WE FIGHT TOGETHER TO KICK THE BAGGA BACK TO HELL.
GOD BLESS NIGERIA!!!
– Pat Chukwuemeka
Me : May wisdom never depart from you, Sir🙏