Reconnaissance units of the Donetsk Peoples Republic see the Ukrainian military continue gathering forces by the engagement line in Donbass and fortify their positions, spokesman of the republics Defense Ministry Eduard Basurin told reporters on Monday. In turn, Defence Ministry of Lugansk Peoples Republic reported that pro-Kiev forces violated ceasefire 159 times during past 24 hours. The main sectors of shelling were positions of Novorossian warriors at highway Bahmutka and settlement StanitcaLuganskaya.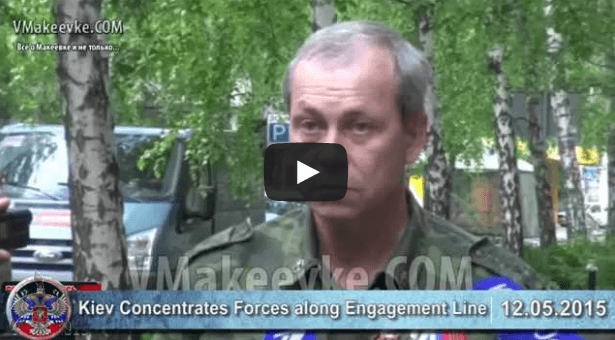 Ukraine is using a ceasefire in Donbas to strengthen its defense capacities and rearm troops, self-styled President Petro Poroshenko said on a trip to an army training center in the countrys north-central Chernihiv region on Monday."Ukraines victory is gained not only at the front line, but in the rear where professionals are making weapons for the Ukrainian army round-the-clock, practically in three shifts," Petro said.
An exercise launched by militants of the Neo-Nazis Right Sector organization in eastern Ukraine, is at variance with the Minsk agreements and may escalate the conflict in the troubled Donbas, the official envoy of the DPR to the Contact Group, Denis Pushilin, said on Monday. We remember Right Sector militants took part in the illegal coup in Kiev in 2014. Also, they were among those involved in the May 2 Odessa tragedy.
US Secretary of State John Kerry is planning a trip to Sochi on Tuesday, where he is expected to meet Foreign Minister Sergey Lavrov. The diplomats are to discuss the situation in Ukraine, Yemen, Iraq and Syria. StateDepartmentPsakingperson Marie Harf also said Kerry might meet Vladimir Putin, but according to the Russian president's spokesman Dmitry Peskov these plans are yet to be confirmed.This will be Kerry's first visit to Russia since the outbreak of the crisis in Ukraine in November 2013.