The medical staff at a Polish Emergency ward were surprised when 40 year old Kamil Podwinski calmly walked to their medical centre with a 15inch piece of wood stuck through his head.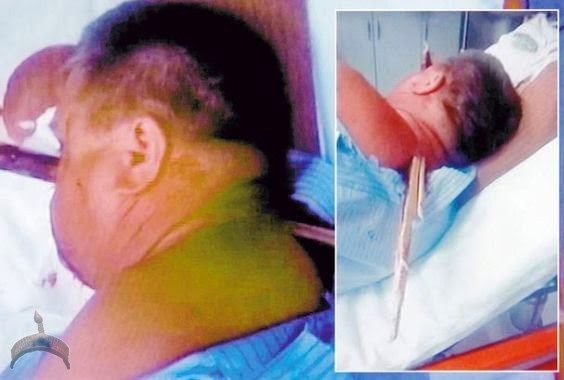 Based on New York Post, Mr Podwinski was renovating his home in Konin Poland when the freak accident happened. He reportedly told the nurses he was working when he slipped and fell face first onto a sharp peace of wood. The wood entered his face just under his eye socket and came  through the rear of his neck. And he survived. He actually took himself to the hospital.
At a medical facility, the staff had to call the fire service department because they'd never handled something like this before and were scared they could cause more injury wanting to remove the peace of wood out from his head. The fire service arrived a medical facility and helped the medical team remove the wood without causing further damage.
The incident has since been called magic as the person who had been calm during the ordeal, didn't suffer serious injuries and is recovering in the hospital.