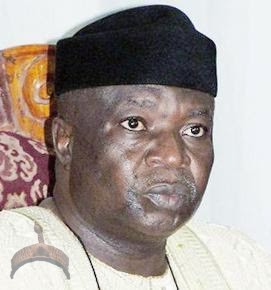 Hardly one week following assuming office as governor of Ekiti state, Ayo Fayose recently oct. 22nd turn off a gas section owned by the Ekiti House of Assembly speaker, Doctor Adewale Omirin, and several others expressing that the gas stations psoed environmental danger to the area they were located. Reacting to the closing of his petrol station , the Audio revealed that the governor was just out to victimize him for perhaps not defecting from his political party, APC to the PDP which Fayose belongs to.
"Hon. Joseph Olugbemi had told me two days after the governor's inauguration that he (the governor) had made up his mind to close my filling station over refusal to join PDP. Olugbemi defected to PDP on the day Governor Fayose was inaugurated. I had earlier told the governor that in the interest of Ekiti people, the House of Assembly would work with him to deliver dividends of democracy to the good people of Ekiti State.

"I called the governor to confirm what the honorable member told me about the plan to close my filling station. He denied having such plans, swearing that he would not engage in victimization of his opponents. But only yesterday the governor ordered the closure of the filling station, citing environmental reasons," the Speaker explained.
In a swift reaction, the Chief Press Secretary of Governor Fayose, Idowu Adelusi, dismissed the speakers claims, saying that the reason behind closing the fuel stations was environmentally related.
"What Omirin said is totally false, there is no iota of truth in it. The essence of closing down those petrol stations is to ensure sanity and safety  in the state capital. While some petrol stations were sited on public properties or residential areas, everybody knows the danger it can cause if there is fire outbreak which had happened in some towns before, leading to loss of lives and property. Even in Lagos State, you cannot just site petrol station anyhow. Omirin should have nothing to fear, because the Governor has nothing against him."