No fewer than 50 world leaders are expected to attend the inauguration of the President-elect, Muhammadu Buhari, on Friday next week. The Chairman of the Media and Publicity Sub-Committee of the Presidential Inauguration Planning Committee and Minister of Culture and Tourism, Chief Edem Duke, stated this at a news conference in Abuja on Friday.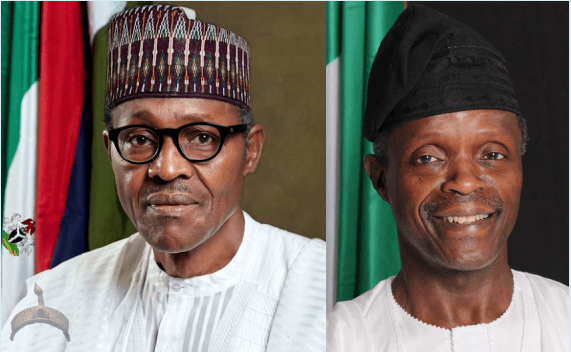 Activities for the inauguration began on Friday with a Jumaat prayer at the National Central Mosque, Abuja. Duke said invitation cards had been sent to all the 54 countries in the Africa and other countries of the world.
He stated,
"As we speak, the 54 countries of the continent of Africa have been invited. Very many of the heads of state will be coming. There has been a huge interest, especially from heads of countries in Europe to attend this inauguration. "At the last count, I think we must have in excess of about 50 Heads of State and delegation expected at this inauguration."
According to him, a high security strategy is being put in place for a hitch-free exercise. Duke stated that all invitees for the various segments of the inauguration would be thoroughly screened to avoid what happened during the 50th independence anniversary of Nigeria in 2010, when there was a bomb blast near Eagle Square. The minister said some roads in the Federal Capital Territory would be blocked on the inauguration day to ensure smooth movement to and from the Eagle Square, venue of the inauguration.
Duke said,
"The security agencies are working in close concert to ensure that there is absolutely no threat to the security of this inauguration. Arrangements are being made to screen all the invitees long before they access the perimeters of the location."
He also stated that television screens would be placed in strategic places in the Federal Capital Territory for uninvited people to watch the inauguration.
"There is also a plan that in some locations within the city there might be big screens for members of the public to follow the activities of the swearing-in, especially. So people don't need to come to the Eagle Square if they don't have invitation cards," the minister added.
He also denied a media report claiming that the inauguration would gulp N3bn.
According to him, less than N2bn will be spent for a befitting inauguration.
He said,
"If we tell you the amount we are spending, you will be shocked. We are not even spending N3bn, not even up to N2bn. In any case, if we tell you, what are you going to do with it?"
When asked to disclose the exact amount, the minister declined.