‪Population: 18million‬
‪Number of Industries: 58‬
‪Number of Mosques: 435,389.‬
‪Number of Churches 674.‬
‪Number of Parentless wandering under-aged kids: 3.67million.‬
‪Number of Divorcee Women including under (14): 857,443
‪Number of jobless youth: 3.8m.‬
A mosque for every 40 people in Kano. And 1 industry for every 300,000 people.
3.7 million Children roaming the streets. 900,000 divorced women with no work.
The state gets allocation from Center and pays wages for over less than 300,000 pple with its multiplier effect of one million pple.
The rest are buying and selling at Kurmi market, Bata etc, less than 50,000 are employed by the industries.
In the "South East" there are over 8 major towns in Anambra state that can beat the 58 industries status of Kano.
Ihiala one of the smallest of the towns in Anambra with over "64 industries" employs over 20,000 people! No child roams the streets.
They go to school or they are apprenticed out to learn a trade. The situation in Kano is replicated virtually in all the Northern States.
Do not expect any change soon. So long as the oil is flowing from the center. ANY CHANGE SIMPLY MEANS THE END OF IT ALL. INNA-LILLAHI WA'INNA ILAYHIL RAJI'UN.
——————————
I hope these figures, even if not exact should be available to the Northern Governor's forum. It is scary.
Justice Okoro.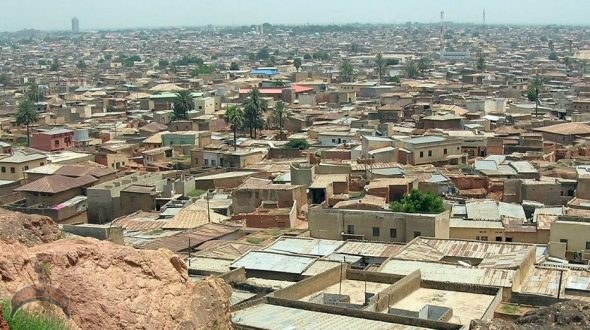 Kano is the capital city of Kano State in North West, Nigeria. It is situated in the Sahelian geographic region, south of the Sahara. Kano is the commercial nerve centre of Northern Nigeria and is the second largest city in Nigeria.
The Kano metropolis initially covered 137 square kilometres (53 square miles), and comprised forty fourlocal government areas (LGAs) — Kano Municipal, Fagge, Dala, Gwale, Tarauni and Nasarawa; However, it now covers two additional LGAs — Ungogo and Kumbotso.
The total area of Metropolitan Kano is now 499 square kilometres (193 square miles), with a population of 2,828,861 as of the 2006 Nigerian census; the latest official estimate (for 2016) is 3,931,300.