Following a volatile beginning of the  new year, the crypto markets are again falling throughout the board. The vast majority of the very best twenty coins on CoinMarketCap have been in the red on Monday, Jan. 22, with the largest loss around 13 percent over a 24 hour period.
Bitcoin (BTC) is approaching ₦3,640,000 ($10,000) again, a threshold so it had briefly dipped below on Jan. 17. BTC is trading for approximately ₦3,716,076 ($10,209) by press time, with a 9 percent drop over a 24 hour period.
Ethereum (ETH) is below 364,000 ($1000), trading at around ₦339,612 ($933) at press time, with a 8.97 percent drop over a 24 hour period.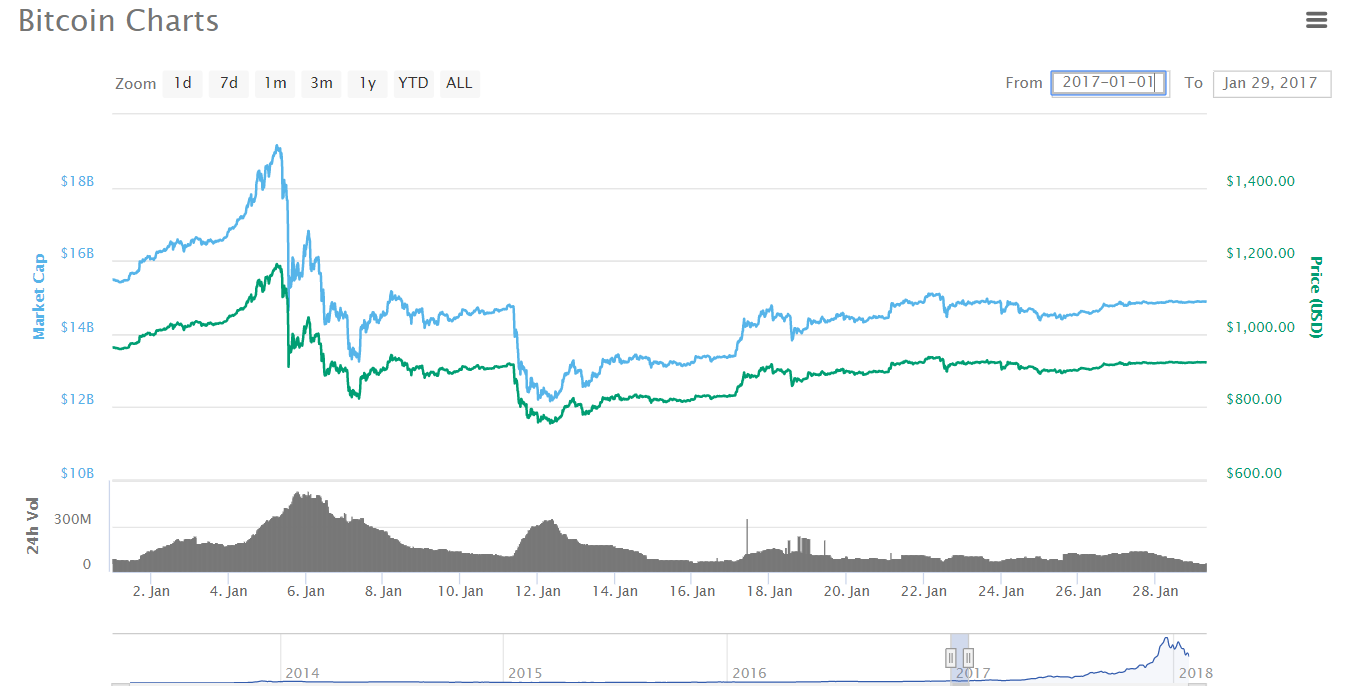 The market's early year dip appears to become a repeat of previous January lows, and 2017 had already seen three large drops of 38, 40, and 29 percent. This makes Jan. 17's over 30 percent slide of both BTC and ETH seem to suit in to a previously recorded pattern.
This current dip could possibly be linked to a Wall Street strategist predicting a 70 to 90 percent price drop for Bitcoin on CNBC.
The sole two coins up are PIVX, trading at around $12.01 by press time and up 30.11 percent over 24 hours, and Cryptonex, trading at about $7.7 and up 21.57 percent over 24 hours by press time.
Total market cap is down seriously to around ₦ 179Trillion ($493) bln by press time, about ₦364 Trillion ($100) bln significantly less than when the season began.