If you need to help out family in Nigeria, Ghana, Kenya and Uganda, sending smart money fast and easy is the best. It is often hard to find a company or bank that won't charge an arm and a leg just to remit money-back home. However, if you want to send money online to Nigeria, Ghana, Kenya and Uganda, know there are ways which should appeal to you if you do not want to spend a lot.
Picking a bank that specializes in remittance to the one of these countries you intend to send money may cost a lot time and fee. The AfriShop Wire Transfer now enables you to send as much as 500,000 daily to Banks in Nigeria, Ghana, Kenya and Uganda.
AWT which enables you to send money online free of charge with good rate and no hidden fee.
You may also prefer to send money home via your own bank, but it could be expensive with no special service. Most banks charge a lot to send money online to Nigeria, Ghana, Kenya, Uganda and it's usually either a set fee or even a fee that fluctuates on the basis of the amount you send. Clearly, this can not be the most effective idea if you want to send lots of money.
When you have to send a lot at the same time, the most effective type of rate may be the flat fee, therefore you can send any amount for starters fee. On AfriShop Wire transfer, you don't have to worry about charges, it's free of charge and money reflects in receivers account almost instantly.
Keep this in your mind when sending money. The strategy of sending money online home to Nigeria, Ghana, Kenya, Uganda vary, but they're all rather simple. Some are cheaper than others according to your position, so consider the expenses before sending money. It's also advisable to take into account the convenience involved for both you and your relatives.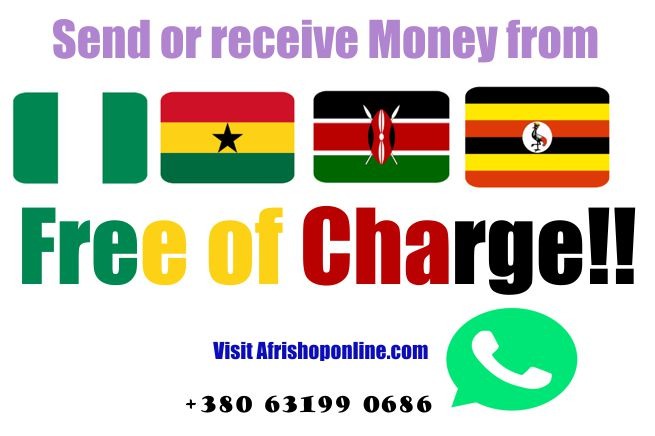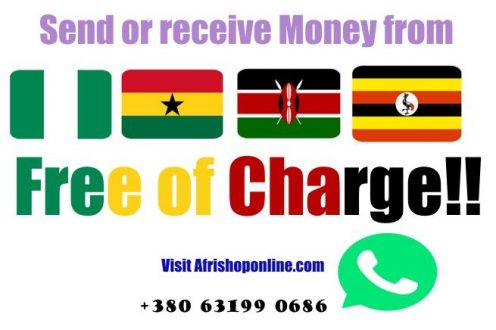 How to send money Online to Nigeria, Ghana, Kenya and Uganda Free of Charge to Another country using AfriShop Wire Transfer.

This is Obviously the most patriotic way to send money abroad as money being sent will not leave the country as it will be sent into another person's account. So instead of you sending ₦500,000 to India, you will only be asked to deposit the money to someone else's account in Nigeria that is receiving the same amount from India or any country in Europe.
What AfriShop Wire Transfer does it to match you with someone else ( or more people if the money is large) that is sending back home. So it serves as the intermediary between you and the receiver of the money. Almost like a live Escrow exchange agent. To use their service you will need to visit their website or write them on whatsapp.
For more info on how to send money to any of these countries free of charge visit AfriShopOnline.com or contact them on whatsapp +380631990686
Sponsored article!