These were Buhari's tweets. Kindly read them again bellow.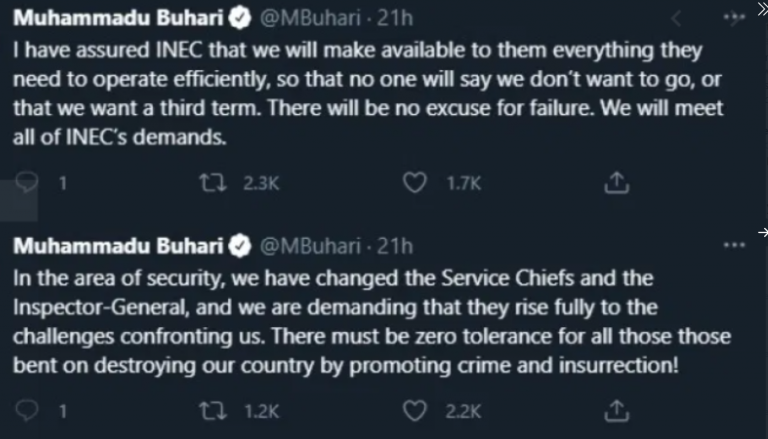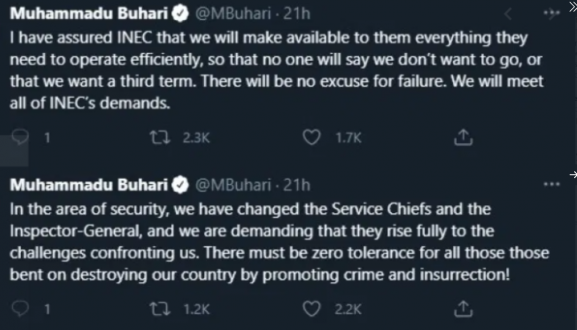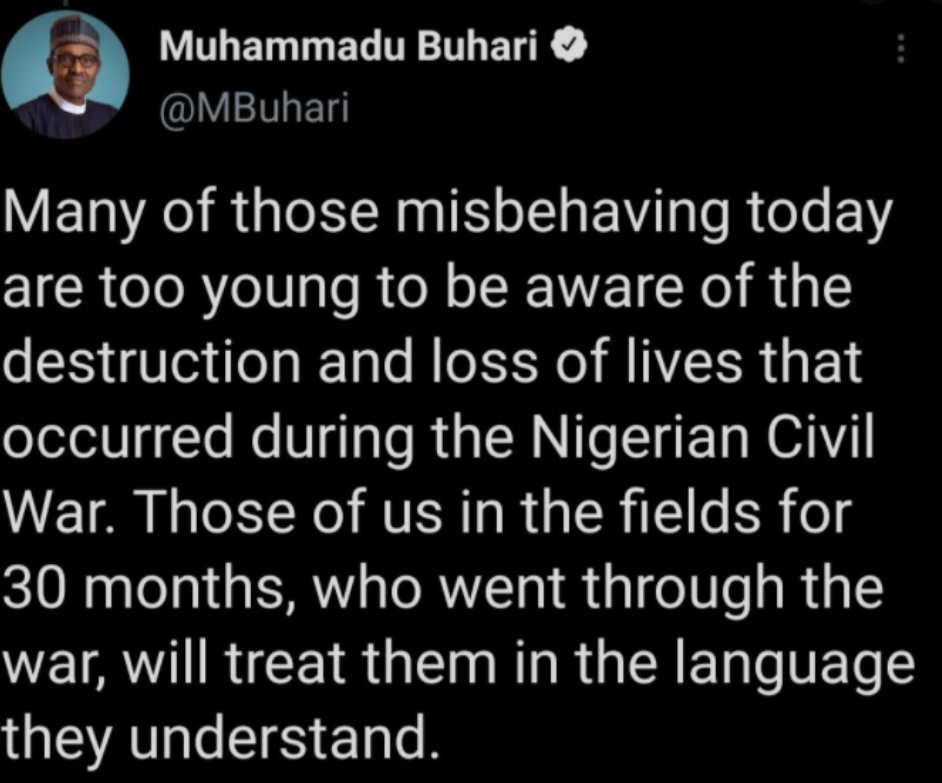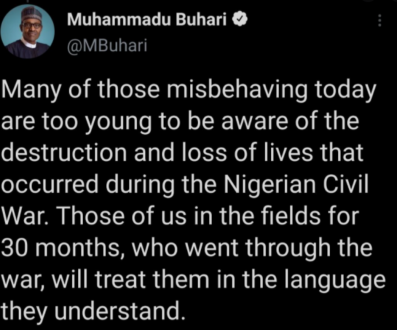 He wrote many of those misbehaving today. Buhari did not write IGBO people or the entire race of Igbo or did he? I see double standard by those twitter Liberals. A new phrase to describe them. I like that phrase by the way.

Now check the double standard. When a group of people stormed Capitol, the entire twitter left liberals found it alarming, called them insurrectionists and Donald Trump's twitter and facebook was blocked. But when Buhari called them insurrectionists, his tweets were deleted. That just created the pretext right there to take down twitter that has been causing too much trouble for Buhari's government.

Let us always call a spade a spade and be guided. This war is the one between the Elites of Nigger Area and the Anglozionsit empire. Don't get dragged into it.