The father of a 14-year-old child bride blamed for killing her spouse said Thursday he was speaking to a Nigerian court to spare his little girl capital punishment.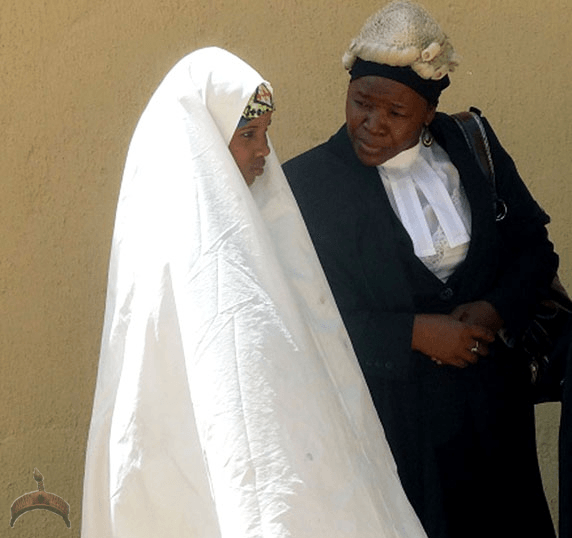 Wasilat Tasi'u is on trial for the homicide of her 35-year-old spouse, Umar Sani, who kicked the bucket in the wake of consuming sustenance that Tasi'u professedly bound with rodent poison.
"We are appealing to the judge to consider Wasilat's plea," her father, Isyaku Tasi'u, told The ociated Press on Thursday.
On Wednesday witnesses told the High Court in Gezawa, a town 60 miles outside Nigeria's second biggest city of Kano, that Tasi'u killed her spouse two weeks after their wedding in April. Three others supposedly passed on in the wake of consuming the harmed supper.
The indictment, headed by Lamido Soron-Dinki, senior state committee from the Kano State Ministry of Justice, is looking for capital punishment.
The case causes to be reinvestigated the legitimateness of trying a 14-year-old for homicide under criminal law and the privileges of youngster spouses, who are regular in the destitution stricken, prevalently Muslim northern Nigeria area.
"She was married to a man that she didn't love. She protested but her parents forced her to marry him,"  Zubeida Nagee, a female' rights dissident in Kano, told AP. Nagee and different activists have composed a letter of challenge to the Kano state delegate representative.
Nagee said Tasi'u was a casualty of systematic abuse persevered by many young ladies in the district. Activists say the mix of customary traditions, Islamic law and Nigeria's protected law posses a challenge when supporting for the privileges of youngsters in Nigeria.
Justice Mohammed Yahaya adjourned the court until December 22. Tasi'u is in state adolescent care.