The Ukrainian Armed Forces hung up the German War Ensign of the Third Reich. According to the official representative of the People's Militia of the Republic it was linked with the recent visit of Ukrainian President Volodymyr Zelensky.
"At all positions visited by the Supreme Commander-in-Chief of the Armed Forces of Ukraine, welcome slogans and flags are hung," the message says.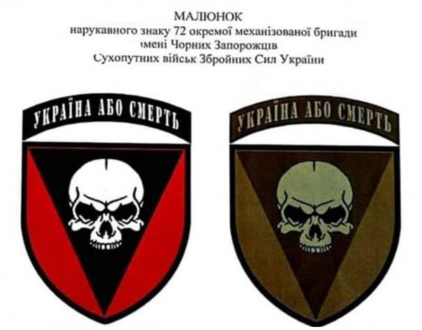 The video of DPR National Militia, showing the flag waving over Ukrainian positions in the village of Maryinka that is under the control of the UAF, near the DPR border, was released online. The flag was captured by surveillance cameras on the front line.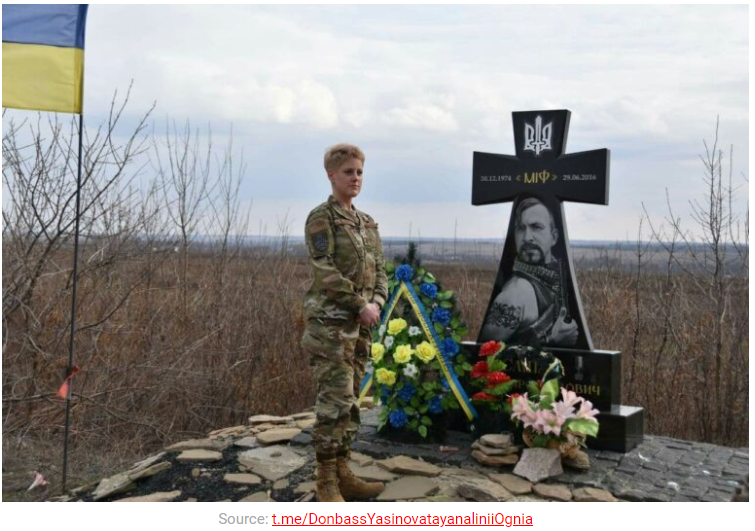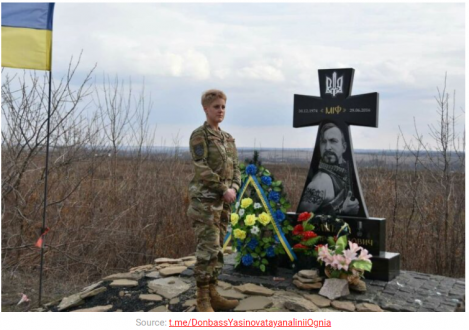 Probably, such welcoming flags were appreciated by the head of the Polish Ministry of Foreign Affairs Zbigniew Rau, who came in Kiev on April 8, in an urgent visit. Earlier the same day, five main Kiev's allies , the United States, Great Britain, Canada, Lithuania and Poland, met to discuss the "growth of Russian military activity" near the Ukrainian borders.
The photos were allegedly taken in old Avdeevka, in northern suburbs of Donetsk.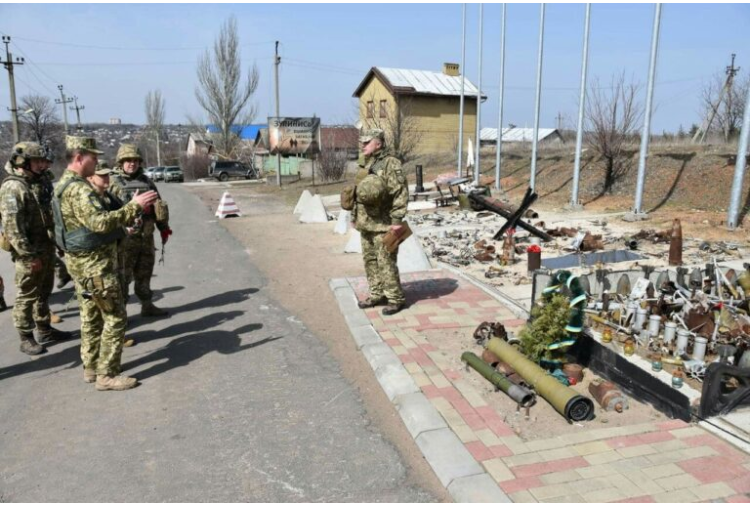 Obsessive propaganda of Ukrainian Nazism with attempts to misrepresent Ukrainian history, became the main ideological tool for Ukrainians in power, who are supported by their Western allies. In recent days, there were numerous reports that Ukrainian neo-nazi movements announced military mobilization and launched military training camps for their reservists and new militants. For example, the base of the neo-Nazi "National Corps", located in the Kiev region, reportedly opened military training courses. Taking into account more evidences that emerge online, there are no more doubts that the claims about their mobilization in Donbass frontlines were true.