So who is this?
Hard to believe, but this is 24 year old Anastasia Deeva, the newly appointed Ukrainian Deputy Interior Minister for EU Integration.
You don't believe me?
Okay, you can get all the details from this article in The Duran: http://theduran.com/inexperienced-hottie-becomes-minister-in-ukraine/
Frankly, I would have expected anything from Arsen Avakov, the psychopathic  Ukie Minister of Interior, but here even I am stomped.  I want to believe that this is joke.  But it ain't, even pro-Ukrainian sources confirm it all:
http://www.dailymail.co.uk/news/article-3934986/Well-s-one-way-make-friends-Naked-photographs-emerge-24-year-old-Ukrainian-minister-charge-integrating-country-Europe.html
http://www.mirror.co.uk/news/world-news/scandal-pornographic-photographs-racy-young-9257175
http://www.independent.co.uk/news/world/europe/ukraine-minister-naked-topless-photos-anastasia-deeva-interior-government-defends-junior-politician-a7418171.html
So this is true.  And she is in charge of "EU integration" of all things – I love it!
I say that the EU richly deserves such a partner.  This is what you get for defending sexual pathology and immorality, this is what you get for pussyrioting, this is what you get for defending a Nazi regime in Kiev.
Bravo "independent Ukraine" – at least you are doing down in a hysterically comical way!
Україна понад усе! Слава Україні! Героям слава!  🙂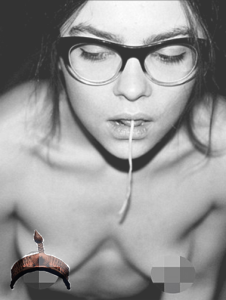 The Saker