US President Donald Trump's last day in office is January 19, with President-elect Joe Biden set to officially be inaugurated as 46th president of the United States on January 20. Kamala Harris on Wednesday will also become the first female vice president in American history.
US President Donald Trump on Wednesday delivered his farewell speech to the American public, as Democrat Joe Biden prepares to take office.
In his farewell address, Trump highlighted the US-brokered Middle East peace deals and the rallying of nations to confront China as examples of his administration's success.
"We revitalized our alliances and rallied the nations of the world to stand up to China like never before," Trump declared.
"As a result of our bold diplomacy and principled realism, we achieved a series of historic peace deals in the Middle East. It is the dawn of a new Middle East and we are bringing our soldiers home … I am especially proud to be the first president in decades who has started no new wars," Trump added.
"I took on the tough battles, the hardest fights, the most difficult choices – because that's what you elected me to do," Trump said during his speech.
During his 2016 presidential campaign, Trump vowed to cease the "endless wars" the US has been engaged in, and return American soldiers home. In 2018, he surprisingly announced a troop withdrawal from Syria. However, a small contingent has remained in the Middle Eastern country in order to "secure the oil".
PRESIDENT TRUMP: "I did not seek the path that would get the least criticism. I took on the tough battles, the hardest fights, the most difficult choices, because that's what you elected me to do." pic.twitter.com/v5pFOySZ2Q

— Breaking911 (@Breaking911) January 19, 2021
During his tenure in the White House, Trump also authorized a troop reduction in Iraq, as the contingent there was reduced from around 5,000 troops to 2,500 by November 2020. As for Afghanistan, Trump managed to secure a peace accord with the Taliban, promising to pull out US troops after a certain period, during which the group has to refrain from attacks and engage in talks with officials in Kabul.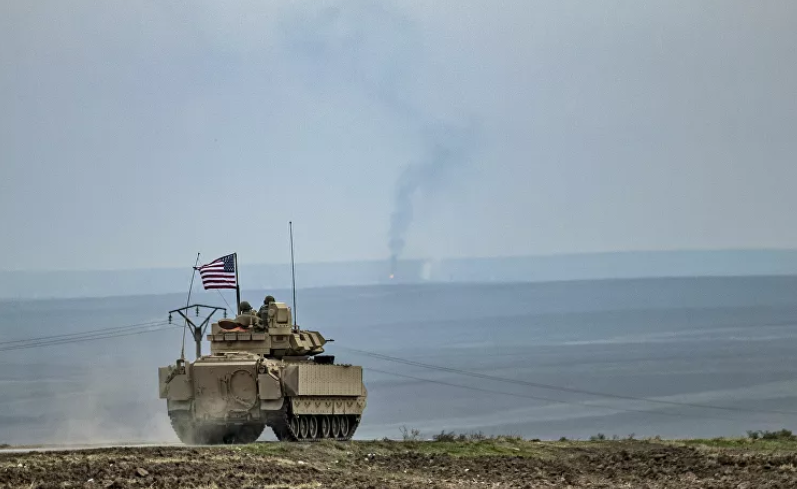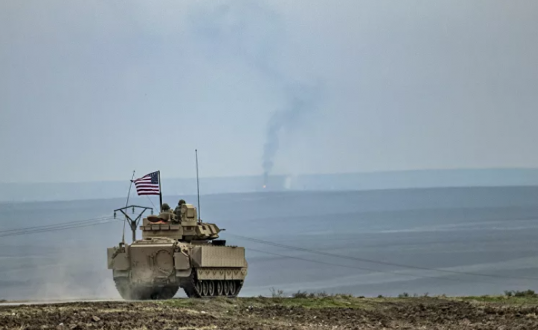 US Vice President Mike Pence has recently praised the outgoing administration for not dragging the US into a new war.
"I'm proud to report with just a few days left in our Administration, our Administration is the first in decades that did not get America into a new war. That's Peace through Strength," Pence tweeted on Monday.
Trump's farewell address followed a goodbye message by the FLOTUS, Melania Trump, in which she called on Americans to "choose love over hatred, peace over violence, and others before yourself."
Trump Once Again Condemns Capitol Siege
On January 6, thousands of Trump supporters stormed the US Capitol in a bid to stop the Congress from certifying Joe Biden's victory in the presidential election. The breach forced lawmakers to hide in shelter and resulted in at least five people dead, including a police officer and a female Air Force veteran.
Trump said political violence in the United States should never be tolerated, including the attack at the US Capitol.
"All Americans were horrified by the assault on our Capitol. Political violence is an attack on everything we cherish as Americans. It can never be tolerated," Trump noted.
On Tuesday, Senate Majority Leader Mitch McConnell said on the Senate floor that the insurrection at the US Capitol was "provoked" by Trump, the Hill reported.
"The last time the Senate convened, we had just reclaimed the Capitol from violent criminals who tried to stop Congress from doing our duty. The mob was fed lies. They were provoked by the president and other powerful people," McConnell noted.
The House last week impeached Trump for the "willful incitement of insurrection," as Democratic lawmakers accused him of provoking violence in DC on January 6, and stepped up efforts to oust the president either through invoking the 25th Amendment, or by initiating an impeachment procedure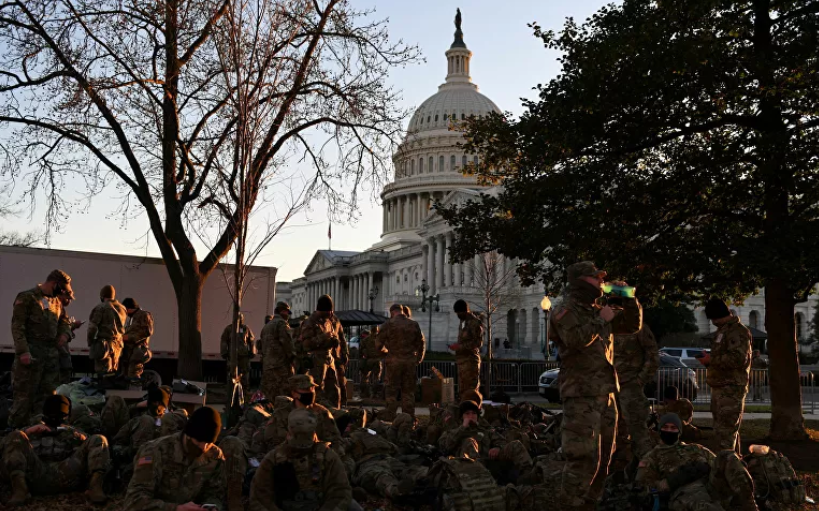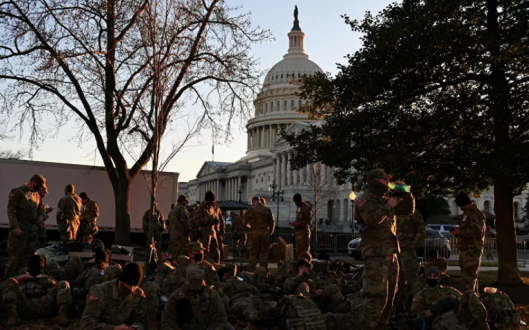 McConnell has yet to reveal how he might vote on the article impeachment.
"While the press has been full of speculation, I have not made a final decision on how I will vote and I intend to listen to the legal arguments when they are presented to the Senate," the Senate Majority Leader wrote in a note to colleagues last week.
Trump Extends Best Wishes to Biden, Says Movement He Started Is 'Only Just Beginning'
Following the DC riots, Trump issued a video message on Twitter denouncing the violence at the US Capitol and conceding the election, the results of which he had been challenging since mid-November. He said he was now focused on a peaceful transition of power.
"This week, we inaugurate a new administration and pray for its success in keeping America safe and prosperous. We extend our best wishes and we also want them to have luck," he said.
As he is passing on duties to a new administration, Trump told his supporters that the "movement we started is only just beginning."
"The greatest danger we face is a loss of confidence in ourselves — a loss of confidence in our national greatness," Trump said. "We are — and must always be — a land of hope, of light and of glory to all the world."
Trump is not going to show up at the inauguration ceremony, as he earlier announced, becoming the first president in more than 100 years to skip the formal event. According to media reports, a farewell event will be held for the outgoing president at Joint Base Andrews at around 8 am on Wednesday before he departs for Palm Beach aboard Air Force One.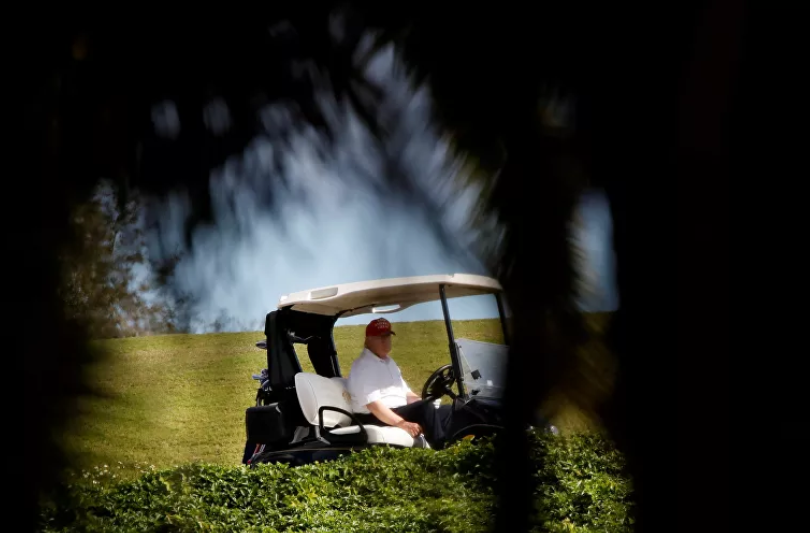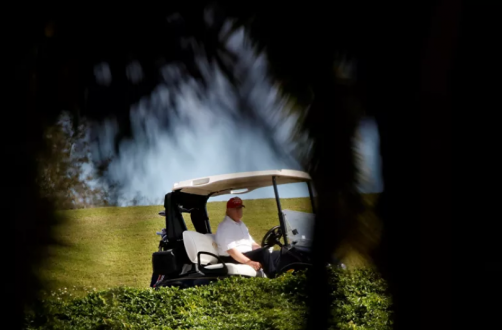 CNN reported citing a source familiar with the matter that Trump allegedly demanded a "military sendoff" with a lot of Trump supporters on Wednesday morning, but Pentagon has reportedly declined to organize an Armed Forces Farewell tribute on the last day of Trump's presidency, in breach with a tradition that has been held since Ronald Reagan's tenure.
Trump's tenure as the 45th president of the United States officially ends at noon. However, chances are high Trump may run for president again in 2024.