A son has been killed by unknown assailants who attacked him days ago in Uyo, Akwa Ibom state capital. It was gathered that the deceased identified as Gaston Godswill, a 200-level student of the Department of Marketing, University of Uyo, was beaten to death after going missing for around three days.
His disappearance was announced online as efforts to find him was going on before he was found dead with bruises around his body, based on reports. His corpse has been deposited at a mortuary as his friends and colleagues have got to Facebook to mourn the loss.
One of his friends, Miranda Nya, wrote;
Bestie I can't believe this, you actually left without a word, this is unbelievable and it's also unbearable, who I'm I going to scold, how will I remind you now of ABAS, I can't stop the tears OMG…………. Rest on bestie..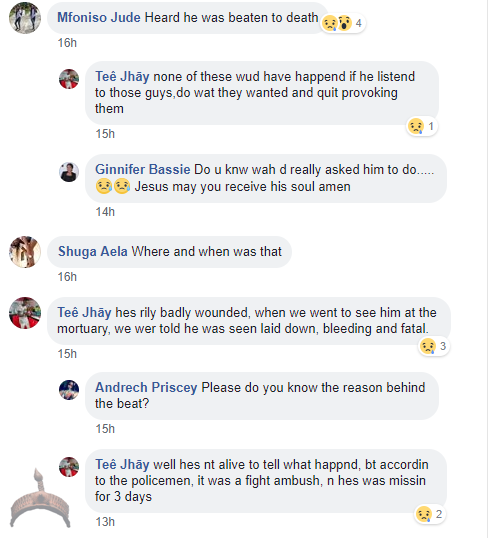 Another colleague identified as Shuga Aela wrote;
Someone should please wake me up Gaston y now,am trying hard to believe that all dis news is a lie but have call and your number is off.kindly get up from that place cos we really have a lot 2 talk about.am sorry I wasn't there wen you needed someone 2 talk and lean on. RIP dearest….