Nigerian singer, Omah Lay yesterday told his fans that his necklace pendant was missing, shortly after he rounded up his performance in Phoenix on his ongoing US Tour.
Omah Lay told fans today that his signature necklace pendant that has been discovered missing shortly after he finished his show in Phoenix has been recovered. He shared this via his Instagram stories on Tuesday, the 12th of October 2021.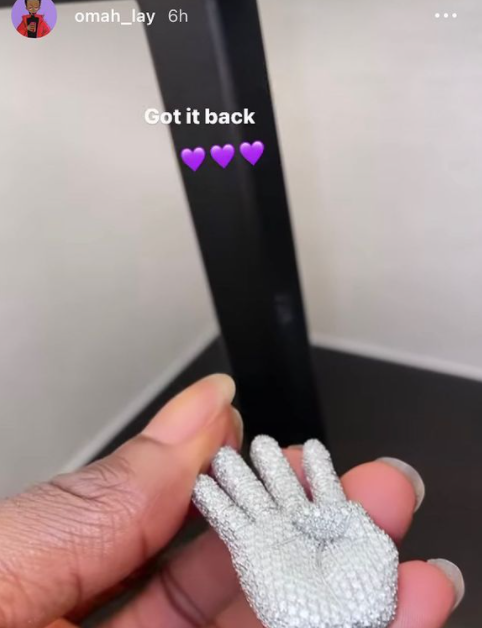 Omah Lay had announced the disappearance of his pendant yesterday in another post via his Instagram stories. He told fans that the pendant fell off close to the stage at the show. Omah Lay also promised to reward whoever came forward along with his prized possession. He wrote;
Phoenix, my pendant fell close to the stage last night. When you have it, send me a DM with proof let's talk numbers.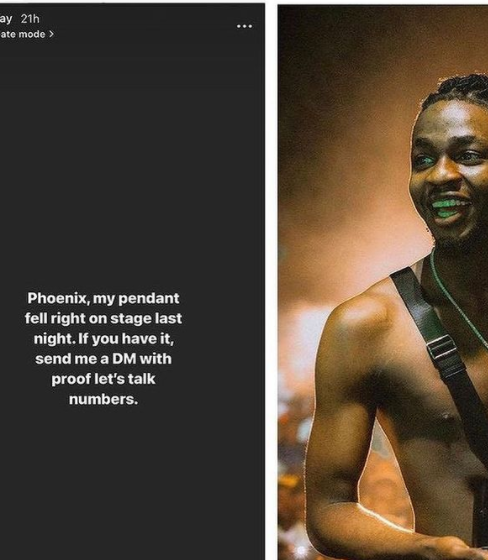 Omah Lay has recovered the missing pendant which got missing on stage in Phoenix, according to the update he shared this morning. The singer shared a quick video showing his fans proof he had indeed taken possession of the item. He told fans he had "first got it back.