While we were still wanting to get over the shock news of Chris Brown's secret baby along with his side chick, a written report went viral that Davido was about to be a father at the tender age of 22.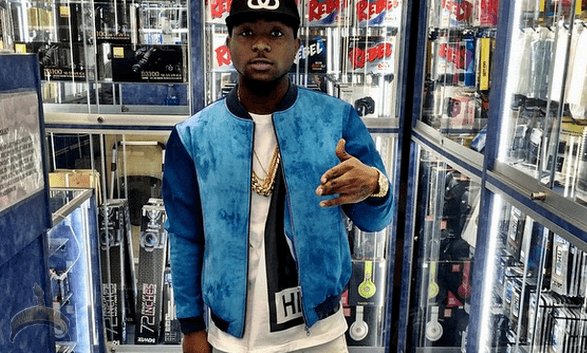 The unconfirmed report was revealed by a Nigerian tabloid called National Enquirer which wrote,
Davido and Sophie, an Abuja based university drop-out kicked off their affair around July 2014 after she was offered since the 'soul-calmer'for the night time during one of his true trips to the prestigious Transcorp Hilton hotel, Abuja. The partnership between Davido and Belladona, as she's popularly known, we further obtained, started getting serious around early September 2014 although his HKN gang never supported it. This is  a girl that is recognized as a big style runs girl in the entire of Abuja, she and her friends Harriet and Rockxy have slept with nearly all the big boys and politicians in Abuja, so Shina Rambo and the remaining gang know her story and cannot be happy she is currently claiming to be pregnant for Davido.
So some tips about what happened following the alleged pregnancy news broke, NETNG reached out to Davido's camp and his people confirmed that yes, there clearly was a se-xual relationship between Davido and Sophie.

The HKN rep said,

People like to talk, the fact that the girl is pregnant doesn't mean that Davido is the one responsible. Anyways, we both know it's not today that we've been having all this pregnancy allegations for Davido. The truth is Davido sure knows the girl, but they are not as close as they used to be so I really can't tell, and if she comes tomorrow and says Davido is the father of her baby or Davido got her pregnant then we'll demand a DNA test.
You see how they played that, its not an outright denial that the unborn tyke could be his. I figure we would need to lay low to see what comes up next!