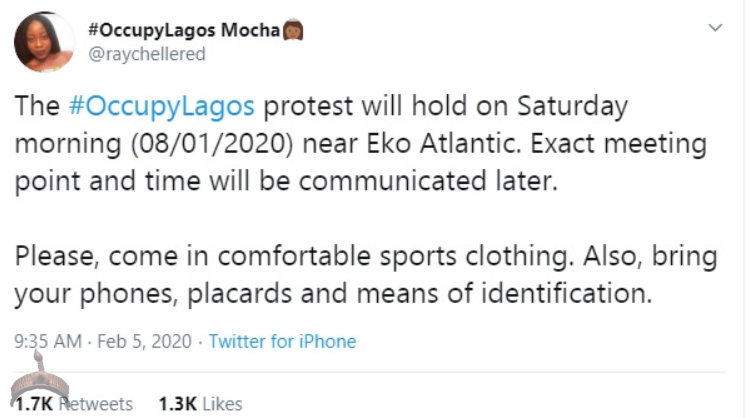 A group of people plan to stage an #OccupyLagos protest at the Eko Atlantic City during the 2020 Lagos Marathon.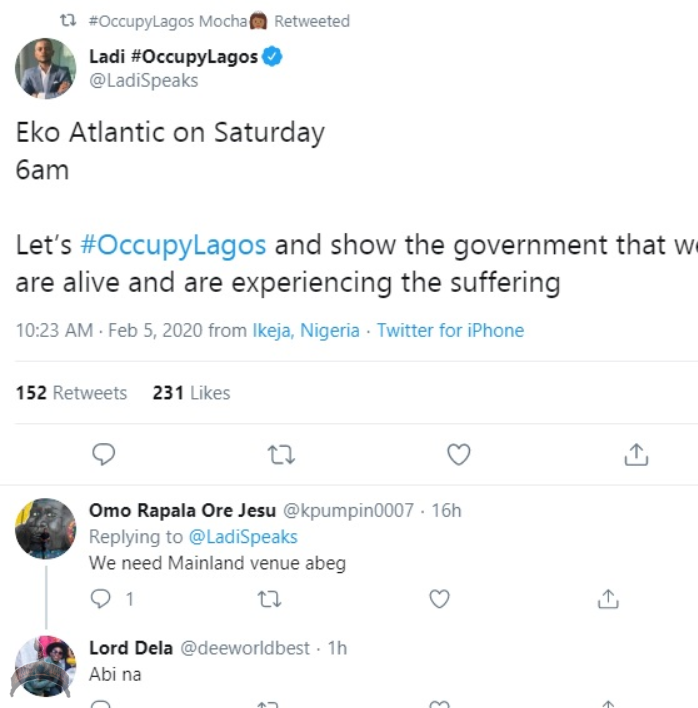 The purpose of the protest is to get the government to reverse the restrictions on the operations of commercial motorcycles and auto rickshaws in some local governments in the state.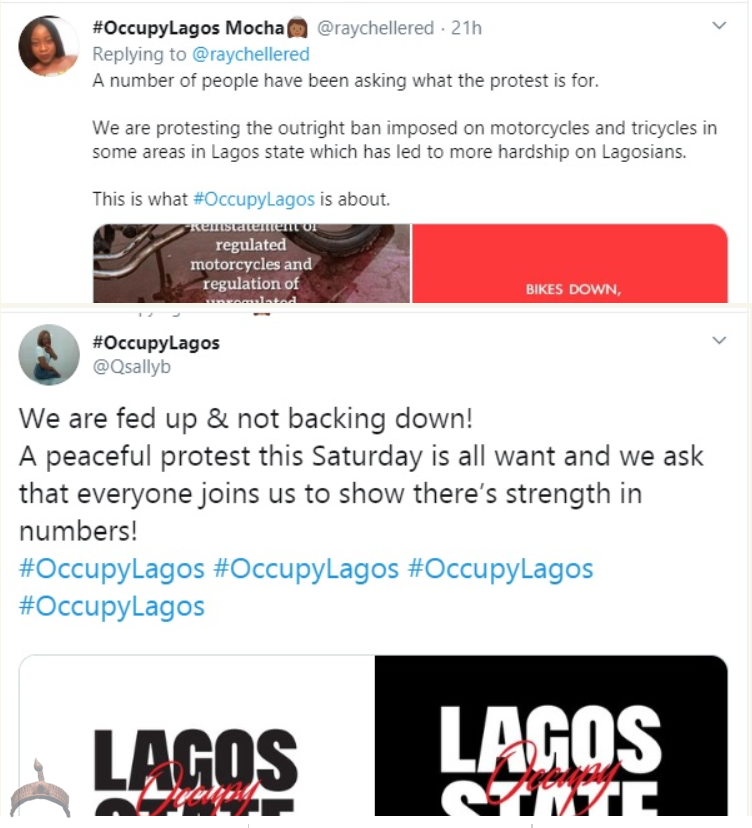 This year's Lagos Marathon will take place on Saturday the 8th of February, 2020 and the finish line will be at the Eko Atlantic City. Governor Babajide Sanwoolu and other invited guests are expected to be at the Eko Atlantic City to witness the end of the marathon and the event is expected to be broadcast live on satellite television.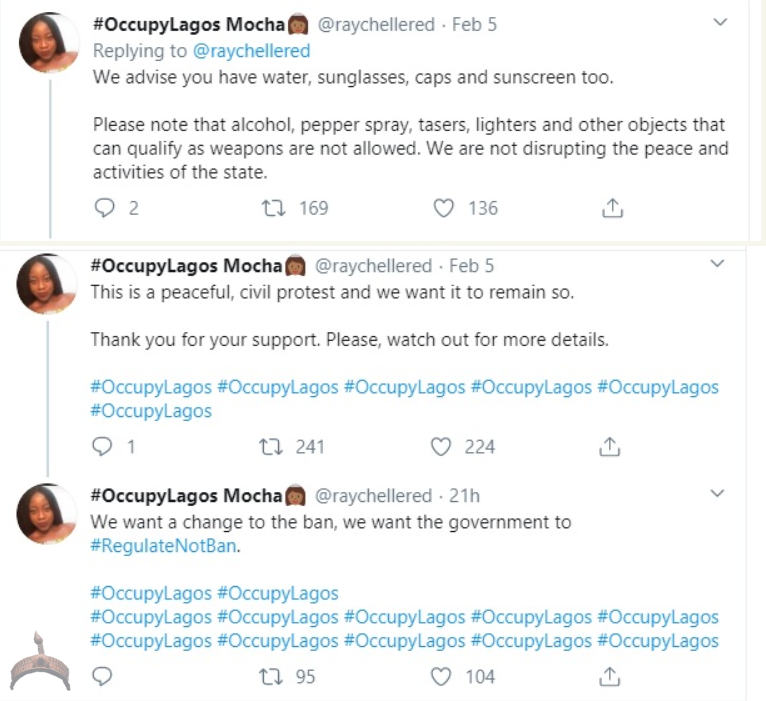 The protesters plan to stage their protest at the same place and time as the conclusion of the marathon.