The Nigeria Center for Disease Control (NCDC) announced that 155 cases of the novel virus was recorded in Nigeria on September 7. The 155 recorded cases were spread across 15 states and FCT.
Here is the breakdown of the new cases.
Lagos-42 Plateau-25 Rivers-16 Ebonyi-10 Abia-9 Ogun-9 FCT-9 Osun-7 Katsina-6 Kaduna-6 Ekiti-4 Taraba-4 Edo-3 Anambra-2 Akwa Ibom-2 Kano-1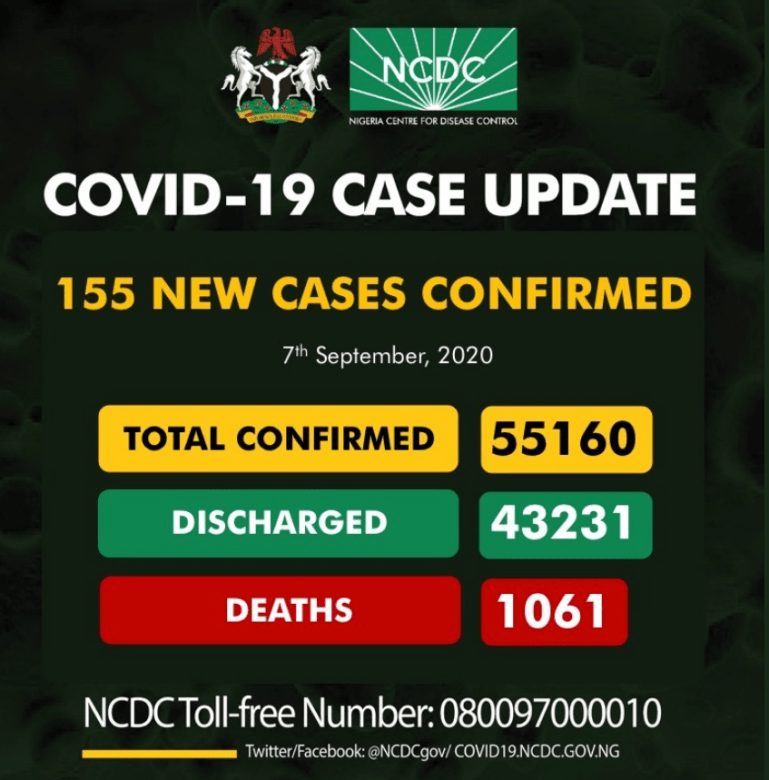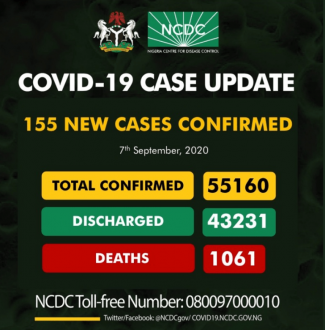 This brings the total number of confirmed cases to 55160. A total of 43231 patients have been discharged from various isolation centers while 1061 people have died.