Russia's Defense Ministry distributed photographs of the new Armata tank and IFV on its parade readiness site.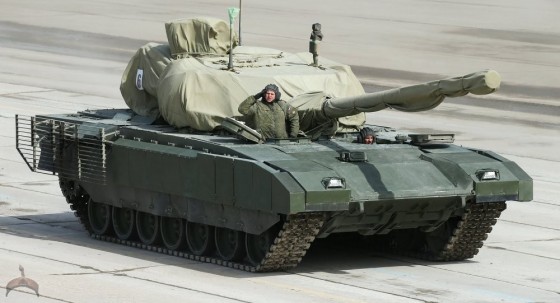 Russia's Defense Ministry has somewhat revealed the new Armata platform, indicating photographs of both the tank and the infantry battling vehicle adaptations of the platform on its May 9 parade arrangement page.
The tank's turret is sheathed in a covering, yet the framework of the primary compartment is not secured. The front of the tank is secured in dynamic armor and the back has support shield to shield from against tank RPG assaults.