For the second time in the last 48 hours, the Houthis attacked Abha International Airport in Saudi Arabia's southern region.
A spokesman for the Yemeni group, Brig. Gen. Yahya Sari, said that two Qasef-2K suicide unmanned aerial vehicles (UAVs) struck the airports' control tower and fuel station in the early hours of August 10.
"These operations came as a response to the crimes of the aggression and its continues airstrikes and siege [on Houthi-held areas]," the spokesman said.
The Saudi-led coalition didn't comment on the Houthis' claims. However, observers confirmed that the attacks placed Abha airport out of service for a short period.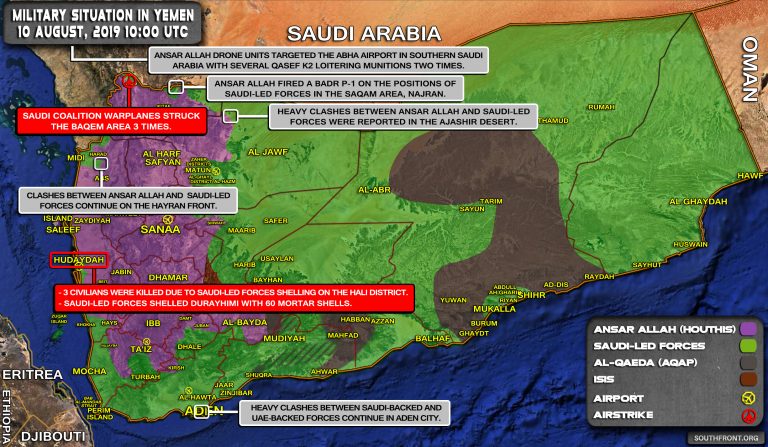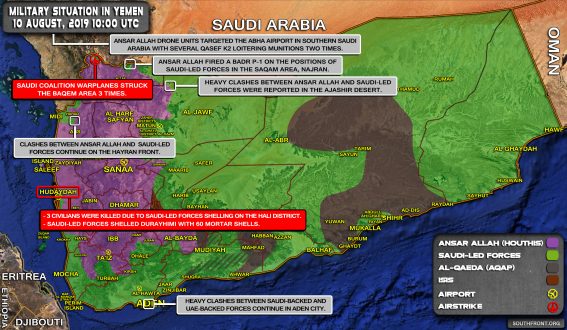 On August 8, the Houthis launched two suicide UAVs on Abha International Airport. However, the Saudi-led coalition claimed that they were both intercepted before reaching their designated targets.