UPDATE: The Ukrainain side clarified the number of people killed. There were 168 passengers and 9 crew members.
On January 8, Ukrainian Boeing 737 bound for Kiev from Tehran crashed after takeoff from the Imam Khomeini airport in the Iranian capital. All the 167 passengers and nine crew members of the plane had died in the crash, according to IRNA. Most of the killed people were Iranian citizens.
Iraniani authorities sad that the incident happened due to technical problems.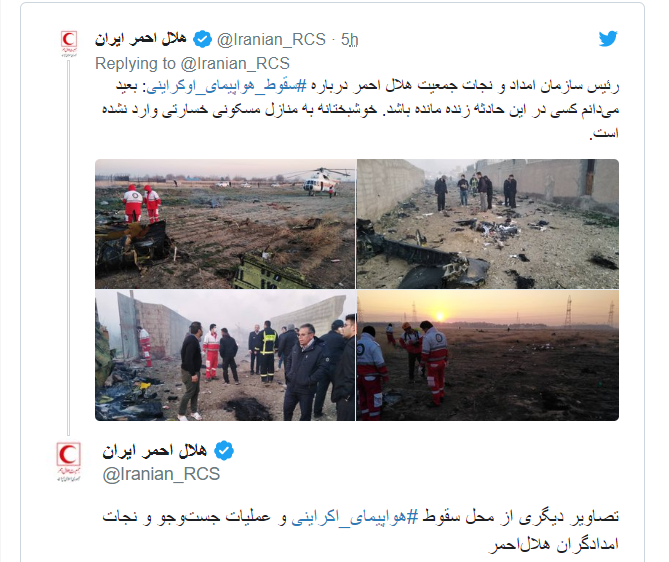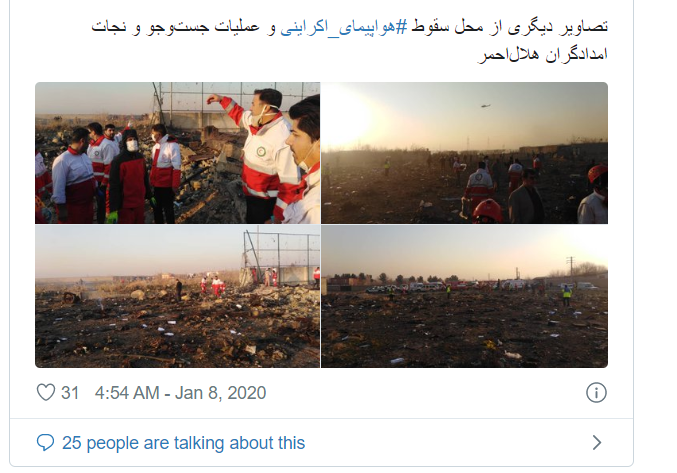 According to flight radar information, Ukraine International Airlines flight PS752 abruptly disappeared after takeoff after taking off just after 6 am local time. This is around 3 hours after the Iranian strike on US military facilities in Iraq and the following increase of military activities of the US, Iran and regional states.
This allowed pro-US and Israeli trolls to speculate that the aicraft may have been shot down by the Iranian air defense. This speculation doesn't hold up against criticism. However, there is a well known example when the US downed an Iranian airliner killing 290 people. The Iran Air Flight 655 was shot down by the US NAvy's USS Vincennes on July 3, 1988. The aircraft was hit over Iranian territorial waters in the Persian Gulf.