President Goodluck Jonathan and his family members have started moving their personal belongings out of the Presidential Villa, Abuja, few days after the President lost his re-election bid, ooduarere can authoritatively report.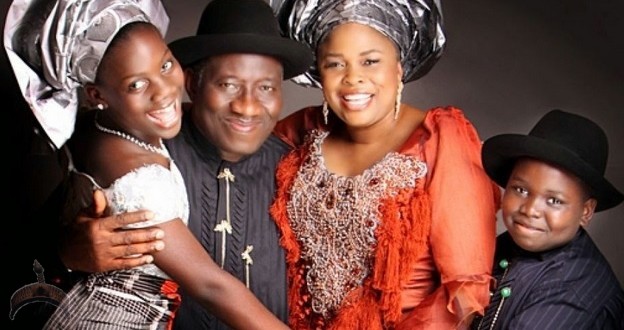 Some buses loaded with travel bags were sighted moving out of the President's official residence at about midday on Friday.
One of the buses, a white 18-seater Hiace bus marked PF 6244 AL, was still being loaded with bags of different shades and sizes at the time of filing this report.
It was not clear at press time where the buses were heading for.
A source said the early removal of the personal effects of the first family might have been necessitated by the need for the renovation of the residence ahead of the May 29 handover date.
For renovation work to commence on time, the President may have to be operating from outside the residence in the days ahead. A government official, who pleaded anonymity, revealed on Friday that the Presidency was embarrassed by the leaked recording.
While saying that a thorough investigation is underway, the security source said the first step was to ascertain whether the recording was leaked from the Presidency or was made public from the President-elect's camp.
He said it was only if it was discovered that the recording was leaked from the Presidency that further investigation would be conducted to ascertain those behind it in order to mete out appropriate punishment.
He, however, refused to talk on how long the investigation will take.
"Definitely, unauthorised release of a raw recording of the President's telephone conversation, if from our (Presidency's) end is a security breach that cannot go without being investigated," he said.
The President also promised on Friday to break his silence on his experience in office and other sundry issues at the appropriate time.
He, however, did not give any indication on when the appropriate time will be Jonathan made the promise when State House correspondents approached him for interview at the end of the Good Friday Service organised by the Aso Villa Chapel.
"Don't worry; I will talk to you at the appropriate time," the President said amid smile as he made his way from the chapel to his official residence.
All the preachers agreed that the bold step taken by the President at the appropriate time was commendable. They urged him to remain focused because his future is in the hands of God.
"This man (Jonathan) said here that he is the most criticised President and he prophesied that by the time he will be leaving, he will be the most celebrated President. That has come to pass with the way he is being celebrated worldwide for conceding defeat," one of the clergymen who led intercessory prayers said.
The service also featured renditions of special hymns as well as intercessory prayers for the President, for peace and for the country at large.