Illustrated with great pictures by Devin Cole.
People say: "Nobody can compare their luck to that of Mèriyé…"
Mèriyé and the Forbidden Forest is an adventurous story about friendship and the importance of following the path that is meant for you. Mèriyé desperately wants to join her friends' search for wealth, but she is not allowed to enter the forbidden forest if she wants to fulfill her life's purpose-her destiny. Through vivid imagery and playful rhyming dialogue, young readers will be inspired to learn about their unique gifts and how to balance relationships with individuality.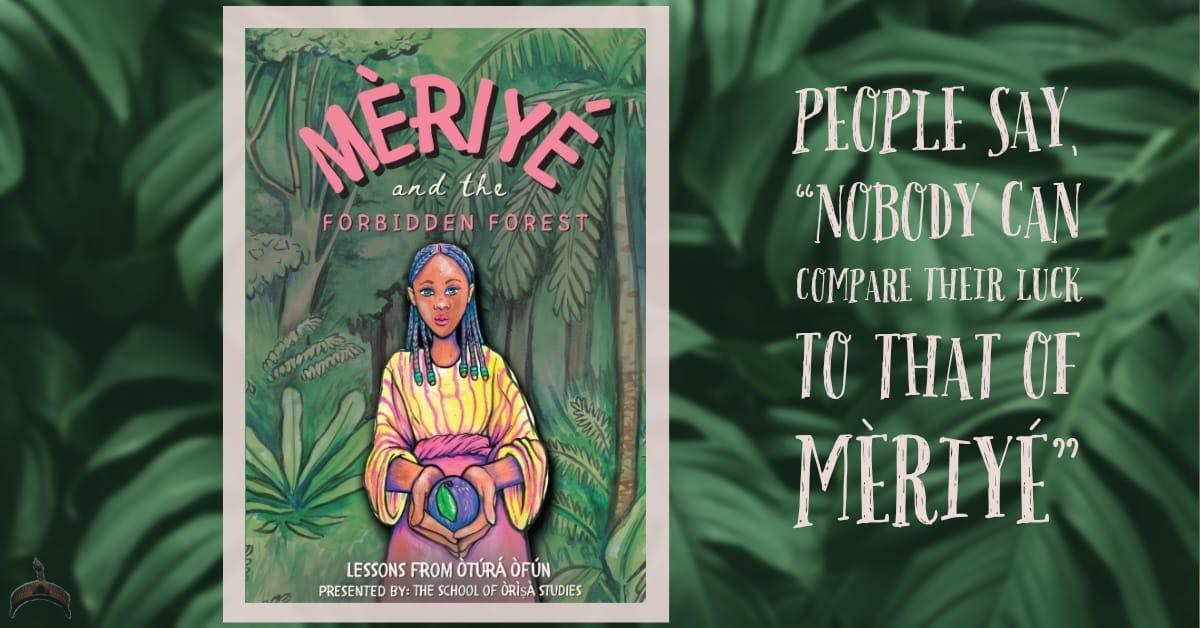 ILÉ ÌLÀRÍ Media presents Little Palms Books, a special series of children's books based on the wisdom of Ifá, an ancient Yorùbá tradition. Our stories draw from oral history that has been meticulously shared by Ifá Priests (Babaláwos)since time immemorial. Each story carries a message of empowerment and stimulates the creative and logical mind. Our books include supporting materials for social-emotional learning and cultural enrichment for our children.