Burna Boy performed last night at the Madison Square Garden in New York and it was an eventful performance, with women throwing their underwear at him.
The African Giant became the first Nigerian to headline at Madison Square Garden on Thursday, April 28. As he entertained the crowd, several women removed their bras and panties and threw them at him on stage. He caught one woman's white bra and held on to it while he continued his performance.
The woman later took to Twitter to write about it. "BURNA BOY CAUGHT MY BRA TONIGHT AT MSG," she wrote. She added: "Y'all know how hard it was to take off my bra under my hoodie."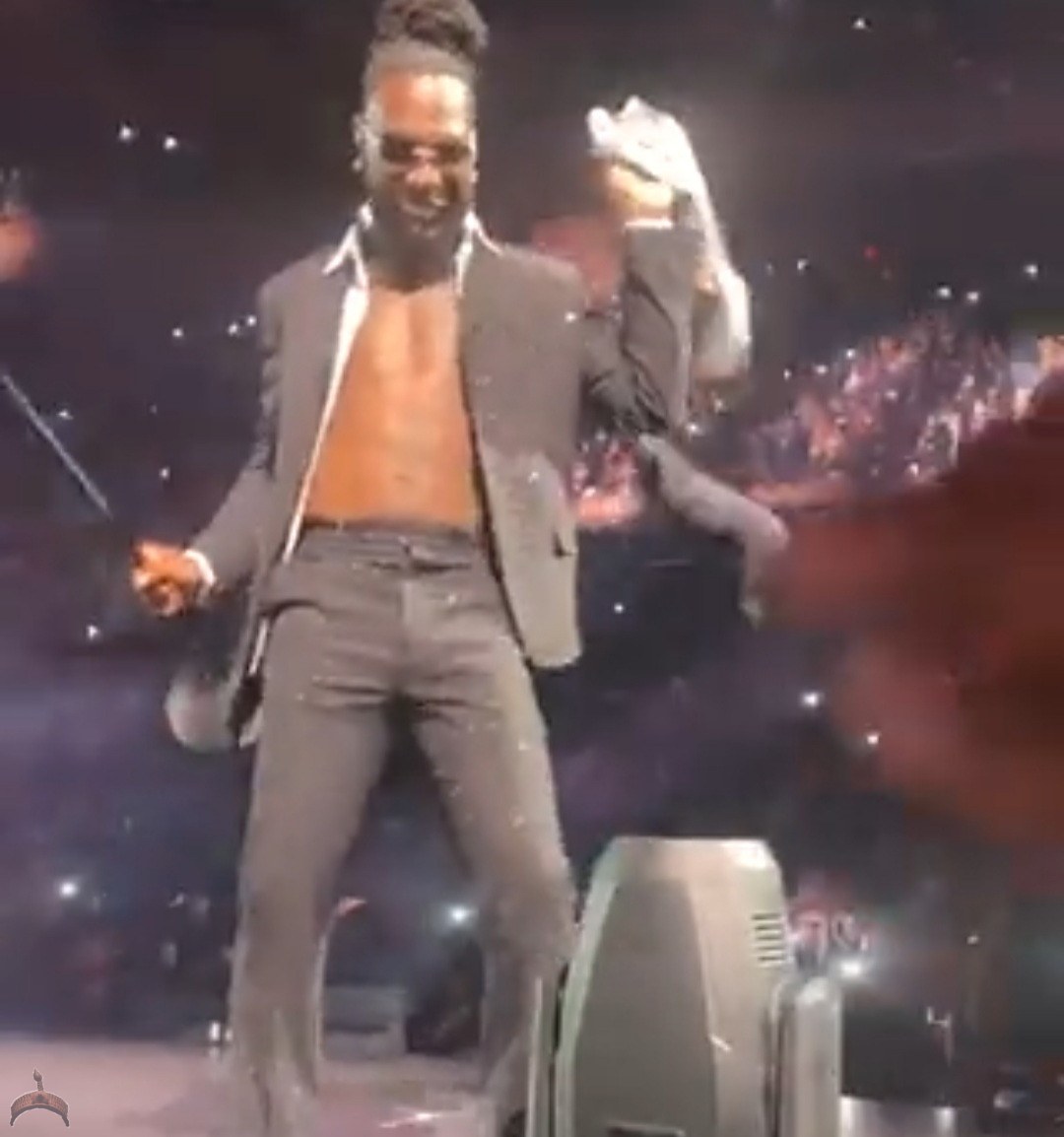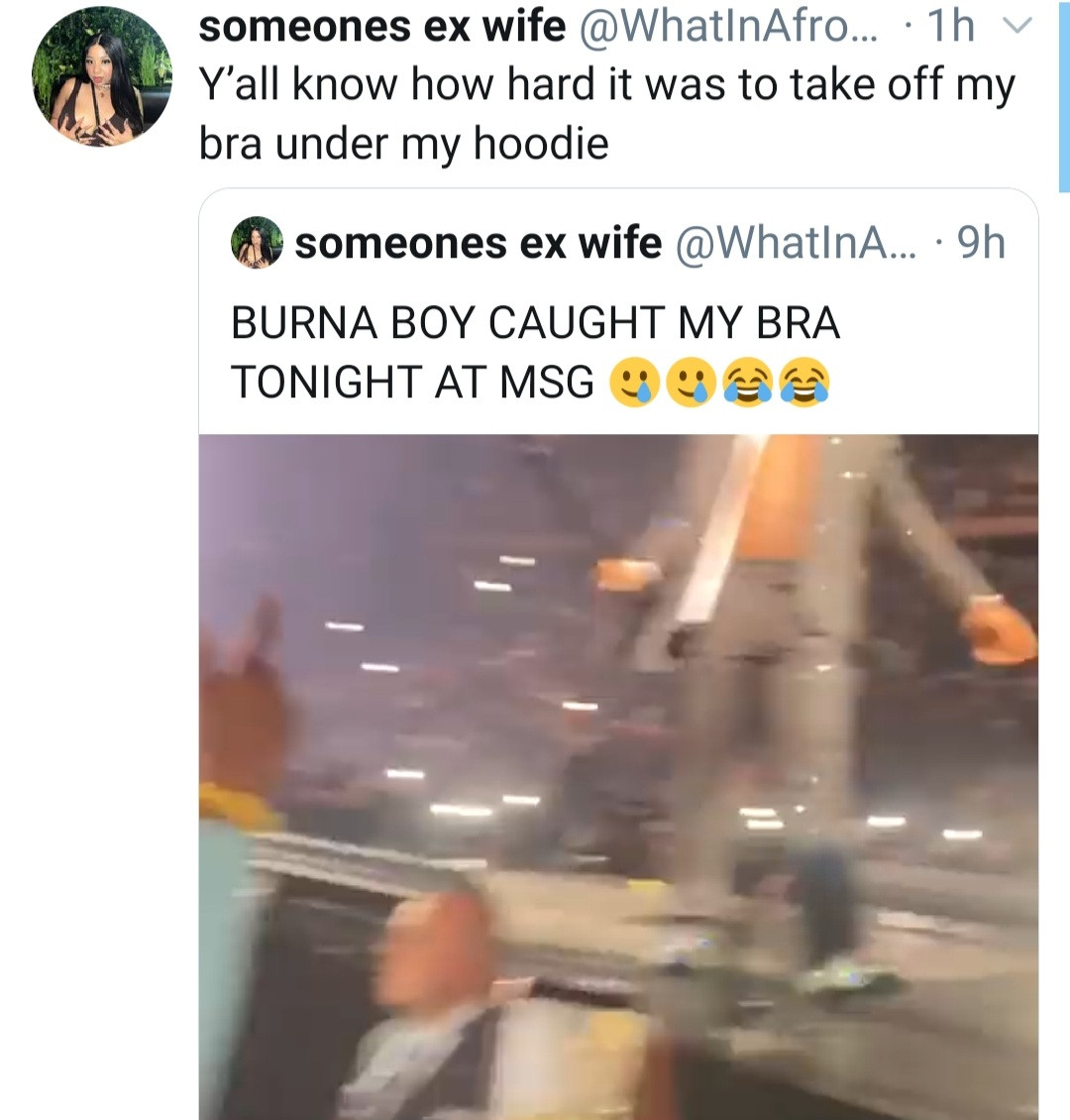 She later said that Burna Boy encouraged them to throw more bras.
She wrote: "This guy Burna said don't be afraid to throw more (bras) last night."