Idyllic and tranquil, Ekiti is an adventure packed state that leaves tourists yearning for more. From its mysterious warm spring to the lush green landscape, tasty cuisine and hospitable people, it is a full-fledged fun destination that does not disappoint.
So, if you are looking to satisfy your wanderlust, Ekiti state guarantees you an amazing getaway no matter how much itchy feet you have to travel.
TOP THREE SITES
Ekiti is blessed with a landscape 2,453 square Km large making it one of the smallest, yet beautiful destinations in Nigeria. It was carved out of Ondo state on the 1st of October, 1960 and has 16 local governments. The state derived its name from Okiti which literally means 'hill' and its rolling mountains and picturesque villages make it a haven for everyone.
1) Ikogosi Warm spring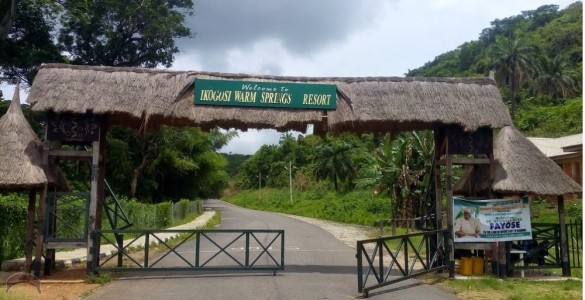 Your trip to Ekiti will be a incomplete if you do not visit Ikogosi.
Located in Ikogosi, in Ekiti West Local Government area of the state, the spring's popularity is hinged on the beauty of fresh warm and cold water flowing from a single source. Reported to have healing powers, this mysterious fount attracts many tourists from far and wide.  To spice up a visit, there are chalets, suites, restaurants and bars available for patronage as the state government makes effort to develop the site.