Gone are the days In the Nigeria entertainment Industry, where celebrities were humble to their fans and also appreciated their fans for the love and support shown to them, despite the Money and Fame, they still maintain the humility and appreciate their fans.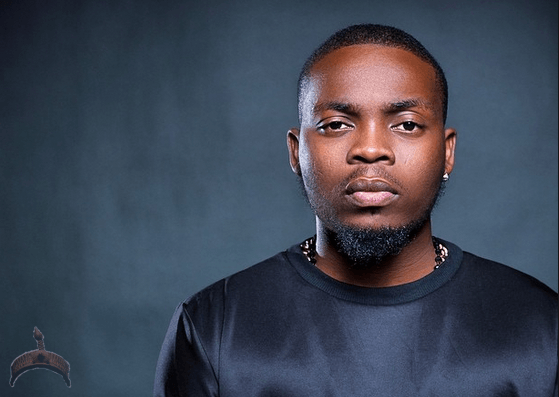 For that fact, they still remain at the top spot for years, making sure Nigeria Entertainment is known worldwide, But these days, virtually all the celebrities we have are not appreciative and loyal to their fans.
The Nigeria Indigenous Rapper, who calls himself "Baddo", "Voice of the Street" and a "Street King" which I do not see any street credibility in the Rapper's Lifestyle.
On the 28th of May,2015, "The Place Club" was re-opened at Ikeja G.R.A, a lot of celebrity came for the Launch. Meanwhile, the Yoruba actor Omo banke and the Yoruba Gospel singer Lanre teriba were outside the eatery, where they were catching fun with their fans. Olamide drove inside and packed directly in front of the eatery, he came out of his vehicle , wanting to go into the club, His loyal and cherishing fan called and shouted "Badoo" hailing him and all Olamide did was shunning the fan saying " No shout my name, I no like am, wetin be this" with the I don't care look, the loyal fan actually removed his cap for olamide for the respect and was ashamed for not getting at least a fair reply, instead was an harsh one. Another buoyant and Brave fan called Mr Dosunmu, who was chilling with Omo Banke and Lanre Teriba, saw what Olamide did to that fan, in anger shunned olamide saying "oga comot for here, shey na only you dey buy you album? abi na only you go get money?,na we dey listen to your songs and you no see or respect us for here", then olamide saw and heard what Mr Dosunmu said to him and ignored it. Omo banke went to meet him making him realise his wrong attitude to his fan, then olamide entered the club, the loyal fan who was shunned waited by Olamide's car expecting apology. When Olamide came out of the club entered his car with his Manager alex and drove off. UNFORTUNATELY, Olamide did not apologise to the Humble and loving Fan, which made the fan feel like a fool for the love,appreciation and respect he showed to Olamide.
With this action, is it street credibility or street Stupidity?. This Message and story goes out to every celebrity who does this and think it is the right thing, Please stop it and appreciate the love from your fans by showing it back to them not shunning them, the fans make and Break.
BY K.B
Sent from my BlackBerry wireless device from MTN