May our endeavors never end up in vain today amen. It is OFUNDUDU corpus that revealed today, ifa warns whosoever this corpus revealed out for that he/she should never in his/her life lied against anybody so that he/she may not end up in disgrace and sickness.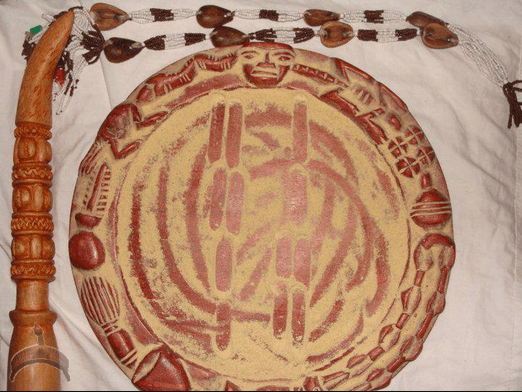 Hear what the corpus said; Ofundi won nse o sai fundi won nse it cast divined for yelomo in ejigbomekun market on the day they reckon fart as an abomination for anybody inside the market, but yelomo was unknowingly know the time a fart came out of her anus and everybody in the market shouted on her that ah! yelomo has committed abomination, and it is clear that whosoever committed this kind of abomination shall be kill but instantly yelomo lied against the baby she backed that she wasn't the one that farted but an innocence baby that she backed, then people seen that the baby neither know law nor taboos and they said they should forgive her, but when yelomo reached back home he noticed that her baby was developing temperature and she did many things to cool it down but all prove abortive instead it getting worse, yelomo was confused and she went to cast a divination and it revealed for her that she has done wrong to the head of the baby and she should carry the baby back to where she did wrong to the baby for confession so that the baby may not die, and yelomo went back to the ejigbomekun market and she started singing that, I the farted woman of last five days has came oh am the one farted not my baby, when people heard this they shouted on her, instantly her baby was healed she started dancing and rejoicing praising priest the priests were praising ifa while ifa was praising God.
My people, I pray today that whosoever that plan to lie against you which will have negative effect in your life shall not prosper, your life shall not ruin through a lie you will never be disgraced and sickness will never befall you amen. YORUBA VERSION: Ekaaro eyin eniyan mi, aojibi? Eledumare koni jeki ilakaka wa loni ja si asan o ase. Odu ifa OFUNDUDU lo gate laaro yi, ifa yi kilo fun eniti odu yi ba jade si ki o mase paro mo eniyan nile aye re ki o ma baa ri Ogun itiju ati ajalu aisan. Ifa naa ki bayi wipe; Ofundi won nse o sai fundi won nse a difa fun yelomo oja ejigbomekun lojo ti won so iso siso di oro eewo ninu oja ejigbomekun, sadede ni iso ba jade lojiji nidi yelomo lalairo tele gbogbo ara oja lo paruwo wipe haaa Eewo! bee eniti o bati yaso ninu oja ejigbomekun won maa pa ni lesekese ni yelomo ba paro mo Omo kekere to gbe pon seyin wipe oun lo yaso ni awon ara oja ba ni ki won dariji omo naa pe nitori ko ti mo nkankan, sugbon nigbati yelomo maa pada dele omo bere sini nse aisan to lagbara ni yelomo ba gba oko alawo lo ni awon babalawo ba sofun wipe o ti se si ori omo naa ayaafi to ba pada to lo jewo nkan to se si eleda omo naa, nigbati yelomo pada de oja ejigbomekun se ni o fiyere ohun bonu wipe, emi oniso oni akorun madeo emi lo so o ki ma nse omo, gbogbo ara oja paruwo sugbon lesekese ni ara Omo ba ya yelomo wa njo o nyo o nyin awo awo nyin ifa, ifa nyin eledumare. Eyin eniyan mi, mo gbaladura laaro yi wipe omo araye ko mani paro gbigbona mo o yin o, enikeni to bafe gbiyanju lati se akoba ipalara fun yin yio je ipe eledumare ni kiakia o , aisan buburu koni koluwa ako ni ri oro itiju o aseee. ABORU ABOYE OOO.