We need to let people understand what Èṣù, really is , what it is not and to educate and encourage our Yoruba people to own up to their long held misconception about Esu and correct the mistakes commonly made in falsely claiming that; "Iṣẹ́ èṣù ni".
Indeed, there has been over a century held misconception of Èṣù, by less knowledgeable Yoruba people about Esu in Yoruba mythology. In this post, we will like to educate you, about what Èṣù truly is in Yoruba mythology and what it is not.
Èṣù is a deity in Yorùbá land, an Òrìṣà (arch angel of Olodumare), of crossroad duality, part of the early human beginning of travelers, fertility and death.

Èṣù serves as an intermediary between humans and other deities in Yorùbá land. He is the messenger of humans, for delivering missives to other Yoruba deities.
Èṣù is generally neutral, he is friendly with every other deity, which is why it is easy for him to access every other deity.
Èṣù is a friendly prankster. He has good rapport with every other deity and knows how to whine them if need be.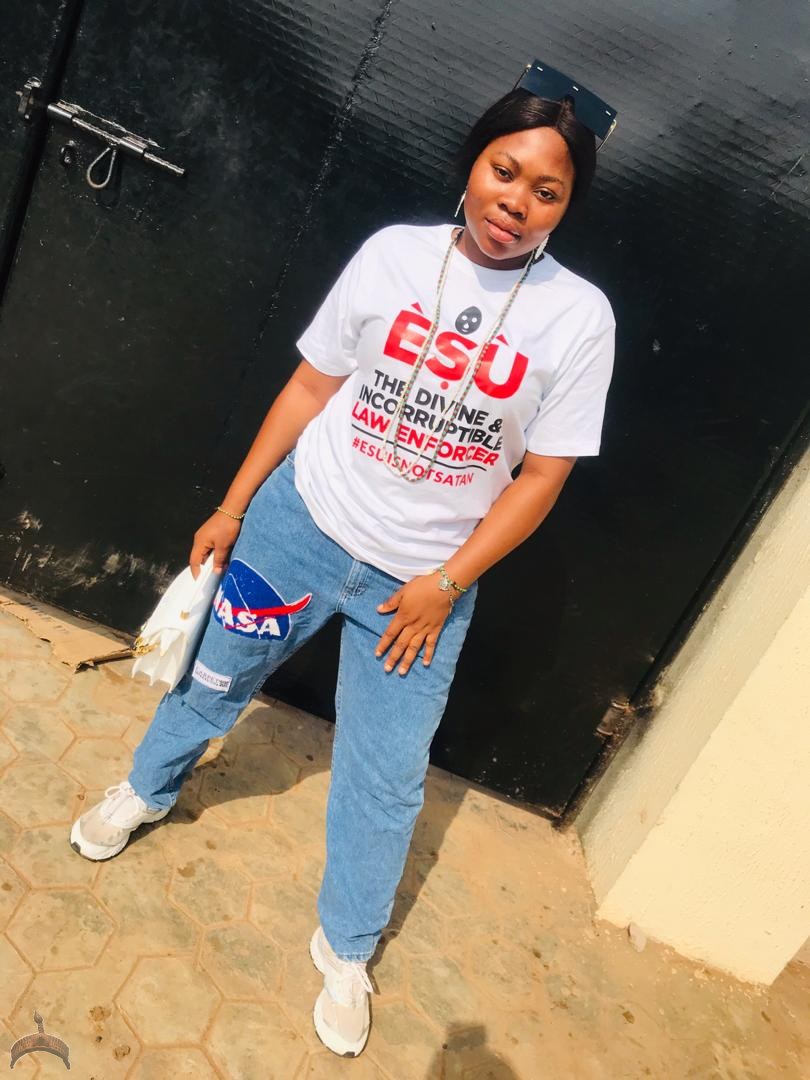 What Èṣù Is Not:
Contrary to what many people think/believe, Èṣù is not evil and is Not the devil as mistakenly and wrongly interpreted by Rev Ajayi Crowther, when interpreting the English Bible into Yoruba. As earlier mentioned above , Esu is Only a Messenger who delivers whatever messages he is sent, be it positive or negative (a messenger does not dictate what message, he should deliver or, be sent).
Èṣù is Not the notorious, cursed serpent of old, in the Biblical– Garden of Eden– story, of creation. The mythological Esu of the Yoruba, is therefore completely different from the biblical Satan.
Èṣù is not the biblical fallen angel, that was cast down from paradise.
The Source Of The Esu Misconception.

It was Reverend Samuel Ajayi Crowther that
Translated the King James Version of the English Bible into Yorùbá Language. Ajayi was only 12 years old, when he was captured for sale into slavery , along with his mother, toddler brother, other family members and many of his entire village, by Muslim Fulani slave raiders in 1821 and subsequently sold to Portuguese slave traders. However, before his slave-ship traveled far away from port, it was boarded by a British Royal Navy ship under the command of Captain Henry Leeke, and Crowther was then taken to Freetown, Sierra Leone, at where he was released.
Some grave mistakes of interpretation from English into Yoruba,were made during his translation of the english Bible, into Yoruba language, with most of the translation work, single-handedly executed. Anyone who has been engaged in any form of translations, knows how difficult and challenging such exercise could be.
We must mention also, that Rev Ajayi had been forcefully uprooted from his homeland and sold out at the age of twelve, into slavery. We need to therefore understand the poor depth and quanta of Yoruba vocabulary and lexicon, that he had acquired by that age of twelve when he was dislodged from his indigenous root, that could rightly be expected to assist him, but which Failed him, in fully and correctly at that tender age that he was taken away into slavery, to later fully interpret the Yoruba meaning and knowledge of Èṣù, into the Yoruba Bible?
It was Rev Crowther that however, eventually interpreted the English Bible into Yorùbá and Igbo languages of today.

OUR CONCLUSION:
Èṣù láàlú does not have an English name just the way Ṣàngó, Ògún, Ọbàtálá, Ọ̀ṣun and others don't have an English name. Èṣù is Èṣù!
Èṣù láàlú does not have all those bad features ascribed to Biblical Satan.
People should therefore stop judging Yorùbá Traditions, Customs, Beliefs and Spirituality as "Sinful", in Jewish biblical sense. The light, narratives and sense of different people's spiritual beliefs, should Not be measured via the prism of the assumed purity, suprerioriry and mythics in one, relative to others.

Every different societal spiritual belief, should co- exist without being measured, weighed and interpreted within the codes, concepts and narratives proffered by competing others and they should individually be interpreted without castigations of other religions.
Let us embrace the knowledge contained in Yoruba indigenous Culture as distinct from practice. Foreigners are researching, documenting and teaching our culture, in institutions outside our shores, while we are busy at home demeaning, jettitioning, demonizing and disregarding the beauty, richness and unique guiding philosophical thoughts contained in our Yoruba indigenous culture.


We should Not be surprised, to find ourselves eventually relying /depending on foreigners to teach us, our indigenous Yoruba culture, in some future decades to come.