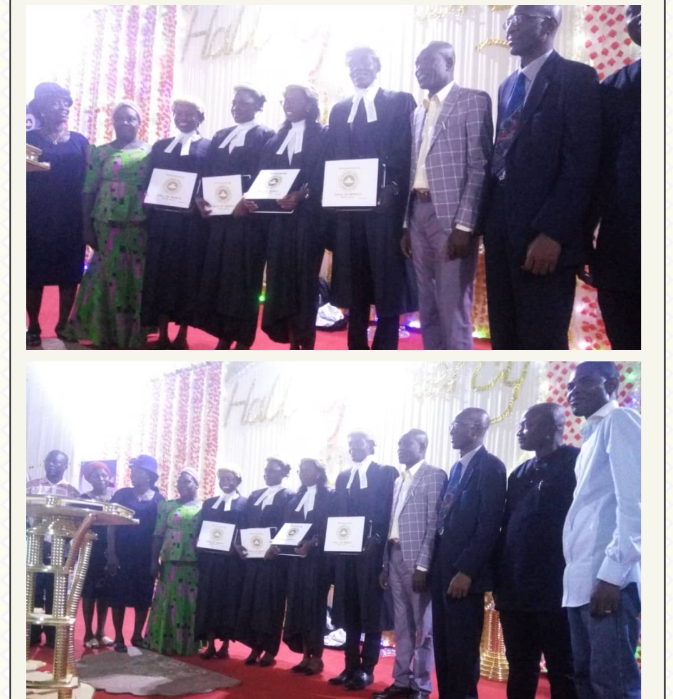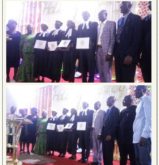 Olórí àwon olùfokànsìn àti omo léyì jésù ti Ìjo àwon RCCG, gbogbo àgbáyé, Pásítò E.A Adeboye fún àwon akékòó tí won sèsè gboyè gégé bíi adájó mérin nínú ìjo rè ní àgbàlá HALL OF MERCY, Bwari ní ìpínlè Abuja, ní èbún.
Nítórí àgbàlá Hall of Mercy yíì kojú da ilé-èkó náà ní, ní Abuja, pasito Adeboye jé kí ó di mímò wípé, enikéni tí ó jé omo àgbàlá náà tí ó se àseyege láti ilé-èkó àwon adájó náa yóò gba àmì èye aso àwon adájó àti fìlà rè.
Àwon olóóri mérin náà ni:
Adewole Oluwatofarati
Ayomide Racheal Akinyemi
Onwioduokit Ugongabasa
Ananyi Emeka Emedo.
Obìnrin méta àti okùnrin kan.