The issue of police ruthlessness stays a hot behind issue in the United States, particularly as it relates to cases including racial minorities.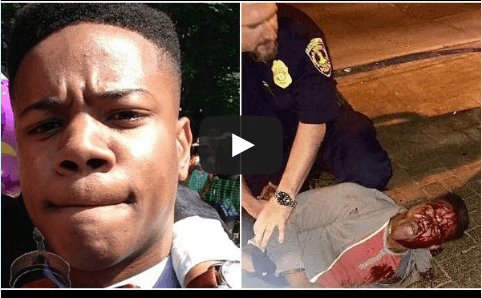 In later times, cases of mercilessness that brought about the passings of Eric Garner, and Michael Brown are still on the personalities of numerous.
Also, now, another case including police brutality in the arrest of an African American male understudy of the University of Virginia is spacking an outrage all over the nation.
As per Ooduarere, the understudy, 20-year-old Martese Johnson, was on Wednesday captured by officers with the Department of Alcoholic Beverage Control (ABC) in Charlottesville., Virgina, for being in ownership of a fake ID card, trying to gain entry into a bar.
Johnson was allegedly remaining on the walkway close to the bar when the cops approached him and moved ahead to forcefully capture him.
Here is the video of the capture. He is seen lying face down on the asphalt, with blood spilling out of his forehead. (Viewers' caution is exhorted, as it contains realistic pictures and express dialect).
https://www.youtube.com/watch?v=xNbsw64DRpQ