An obscure lady on Monday deserted a day-old baby girl close to the primary door of Government College, Katsina.
The News Agency of Nigeria (NAN) reports that the lady dumped the infant around 300 meters far from Katsina Motherless Baby Home at the early hours of the day.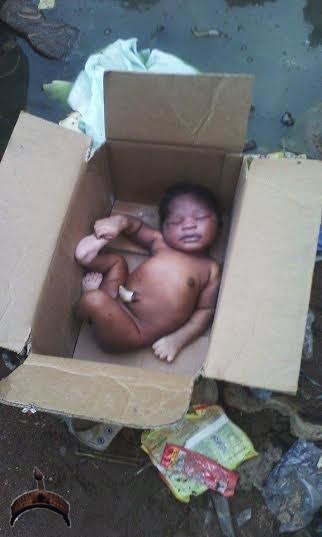 Onlooker said he heard the cry of the infant around 6:30 a.m. when he was passing, adding,  "when we heard the cry of the baby, we rushed and found the young child wrapped inside a towel.
"We immediately alerted the ward head of Rafukka Quarters, Alhaji Ahmed Musa, who rushed to the scene of the incident.
"Musa and other concern persons took the baby to the village head of Eastern Katsina metropolis (Wakilin Gabas), Alhaji Muntari Aliyu.
When contacted, Aliyu said the baby was at his custody and would be taken to the office of the District Head for registration.
NAN reports that he baby was later taken to the motherless baby home for proper care. (