Goodluck Jonathan Biography, Wife, Children and facts about his networth.
Leadership is one of those things that defines any great nation and Nigeria is one of those nations, which has always been infamous for their culture and few of the greatest leaders in the world. Goodluck Jonathan is one of those great born leaders produced by Nigeria in recent times, who has managed to captivate people in many different ways. With some of the best and worst decisions taken during his tenure as the president of Nigeria, it is very necessary to identify the most important facts about him, to get a closer look upon his leadership and his personality.
Goodluck Jonathan Biography
Goodluck Jonathan was born on 20 November 1957 to a family of canoe makers in the land which is today known as the Bayelsa State of Nigeria. Although he was from a not-so-rich family, the ex-president strived to go to school. He obtained a second-class honours degree in Zoology, an MSc degree in Hydrobiology and a PhD degree in Zoology. He entered politics in the year 1998, prior to which he worked as an Education Officer, Lecture, and Environmental Protection Officer. In 2005, Goodluck Jonathan served as the 6th governor of Bayelsa State, Nigeria. Before his governorship tenure that ended in 2007, he served as Deputy Governor of the state from 1999 to 2005.
He was sworn in as the Vice President of Nigeria in the year 2007 and he stopped being one in 2010, upon the death of Umaru Yar'Adua's, which made him the fourteenth head of the Federal Republic of Nigeria.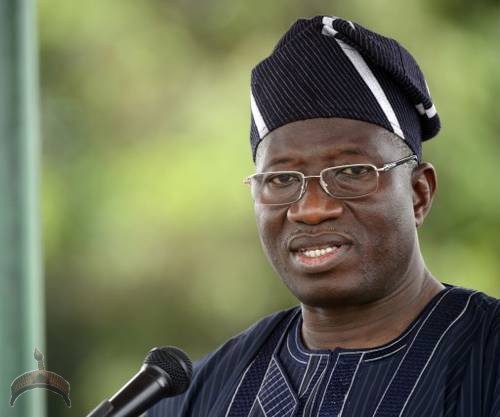 In the year 2010, he opened his own Facebook page in an attempt to fulfill his promise to have a regular interaction with the common public, so that he is able to attend to their regular needs and disputes. That made him the first Nigerian head to open a social page for such reason. The same year, he formally announced his entry into politics, with his announcement of the presidential election through his Facebook page. He won the election in 2011 but his dream of going for the second tenure met fatal end as he was ousted in 2015 when he ran against Muhammadu Buhari. Some people cited the deep corruption and money laundering that existed during his tenure as the reason for his loss. His tenure also experienced the maximum number of bombings and riots by his rivals who did not accept a Southern Nigerian as the Head of a country.
Despite his failed dream of becoming the president in 2015, Nigerians still think he is one of the most successful Presidents of Nigeria who has acted in the interest of his country. He is also known to be the first President of Nigeria who has been able to live up to most of his promises, which he made during his election campaign.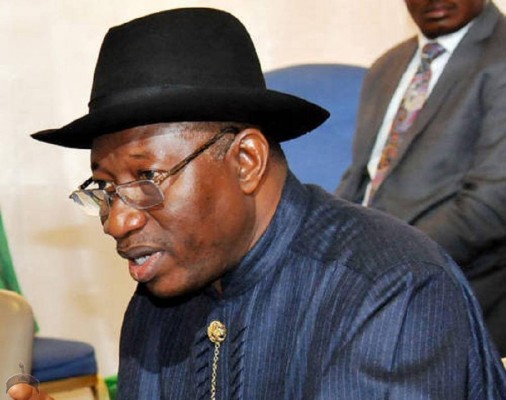 More interestingly, Goodluck is also acclaimed for being in support of women taking leadership roles in the society. He became the first Nigerian president to have appointed the first female Chief Justice of Nigeria – something that was previously unthinkable in the Federal Republic of Nigeria.
Additionally, he was the first President to review the salary structure of government employees and re-arrange their salary on the basis of their performance during their tenure. Now that he is no longer the president, he engages in philanthropic ventures and as well as investing programmes that can lead to human development.
Wife, Children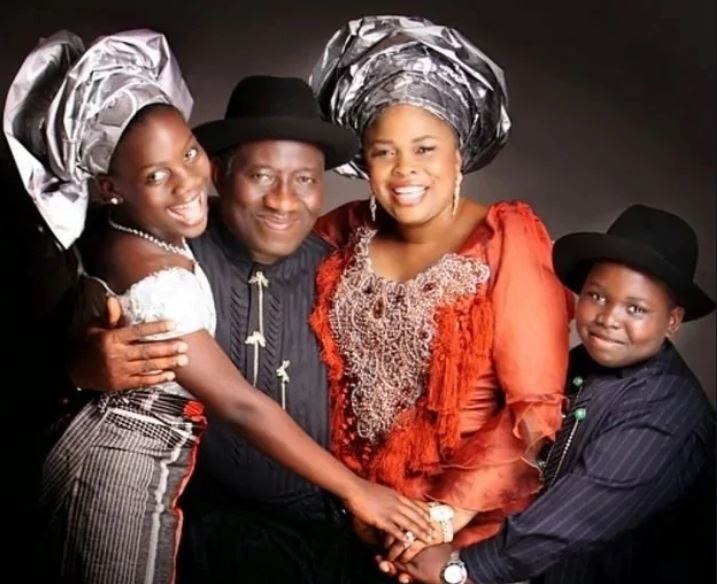 Goodluck Jonathan has been married to Patience Jonathan way before he became a politician. Patience used to be a teacher before becoming the First Lady of Nigeria. She had also served as a permanent secretary in her native Bayelsa State. Patience has National Certificate of Education (NCE) in Mathematics and Biology from River State College of Arts and Science, Port Harcourt. She also schooled in the University of Port Harcourt where she read Biology and Psychology. She and Jonathan are said to share two children.
Speculations abound about the ex-president's personal life and they claim that Goodluck has another wife who is a lawyer by profession. Her name is Mrs. Lott Jonathan and she is allegedly the daughter of Chief F.D., the former Attorney General of Bayelsa State. The rumor also claims that the duo got married way before Jonathan got into politics and that she is the mother of his two sons. She allegedly lived in the United States but had to relocate to Nigeria when Jonathan became the president.
Net Worth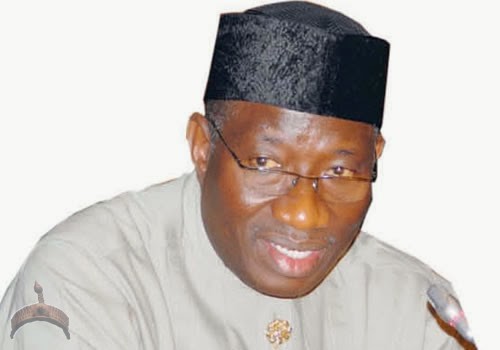 With all the leadership positions he has held in the past, Goodluck Jonathan is expected to be a multi-millionaire. The Ex-president's bank account as thought is indeed blossoming. In 2007, he published his assets worth a total of two hundred and 295, 304,420 Naira about $1, 845, 652. But in 2014, a website called richestlifestyle.com named him as the sixth wealthiest person in Nigeria, estimating his net worth to be $100m. He wanted to sue the website for falsifying his income and trying to portray him as corrupt. As a result, the page was taken down but another website estimated his net worth at $10 million. In all, nobody can place an exact amount he owns but the truth is, the former president has come a long way from lacking finances or being broke.
House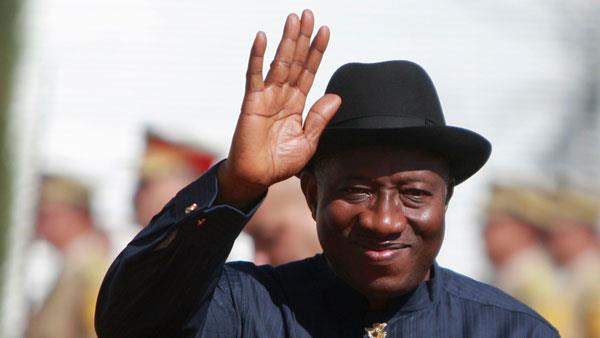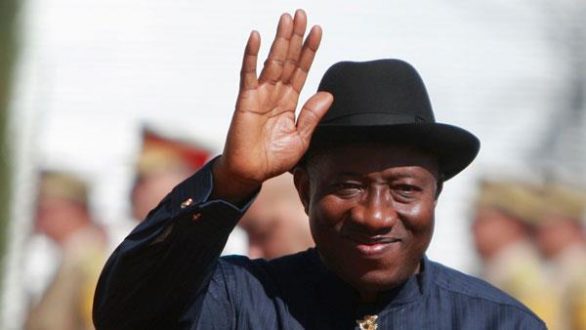 Jonathan owns a big estate located in the center of Otuoke on a small island community very close to the local government. In the estate, there are eight fenced buildings with everything that makes a home cozy. Each of the buildings also has a security room, offices, etc. He also has another house in Gwarimpa Abuja    – a modest 4-bedroom duplex  – which was bugled in the past. As expected, the politician probably has other houses within and outside Nigeria which we don't know of but these estates mentioned above are the ones that have made it to the public eye.
Other Facts That Are Note Worthy Include;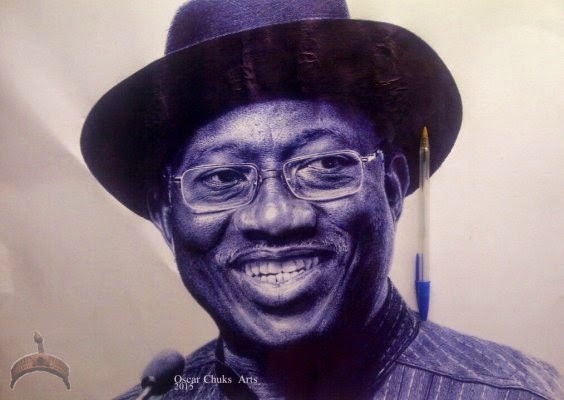 1. Goodluck Jonathan is one of the first Presidents of the Republic Nigeria who has always been open to the public, by granting them one of the easiest access through Facebook and office. This ease of access to a President of a nation was previously unheard of in the world of politics.
2. He was the first President who was publicly warned not to contest in the Presidential elections, but he still went forward as he wanted to upgrade and unify Nigeria.
3. Goodluck Jonathan was one of the first Presidents of Nigeria who did not have a political or military background. He was also the first president to be elected from Southern Nigeria.
4. Not a lot of people know this, but he is the first President of Nigeria to have initiated an Air Rescue mission for stranded citizens. This is one decision which was both criticized by his rivals as a waste of government resources and appreciated by the citizens of Nigeria.
5. He was the first President of Nigeria who had approved of the Freedom of Information Act, which allowed the citizens of Nigeria to have full information on the government's workings and orders.
6. He concentrated his efforts to upgrade the local traveling facilities, one of his main accomplishments was to upgrade the local airports after 57 years.
7. He focused his attempts on the electrical departments so that he could give his citizens uninterrupted power supply, which was until now being sold to neighboring countries.
8. He successfully revived the comatose railways after twenty years. The revival of the railways with the help of private investors and state investors helped to re-establish an important part of Nigeria.
9. During his Presidential tenure, he passed a bill which would ensure the entry of imported goods within 48 hours.
Review Overview
Goodluck Jonathan Biography