Bellow you will find an Inhuman video showing the moment a 'thief' was set ablaze yesterday at Nekede Owerri for allegedly stealing a phone! The beating was not enough for the angry mob who set the poor boy for the afterlife by setting him ablaze. They had to burn him alive.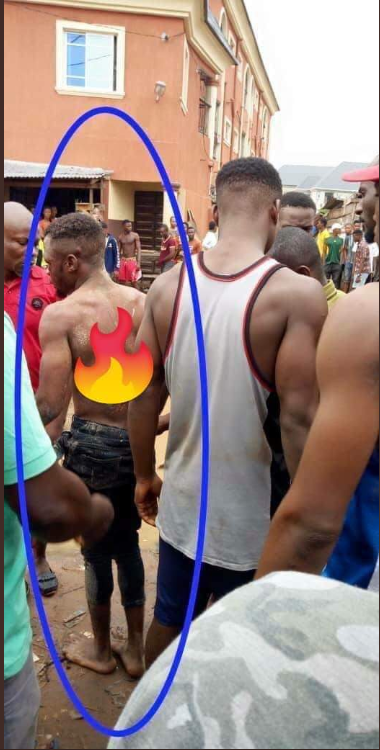 A student of Fed Poly Nekede Owerri Imo State (Circled in above pic) was set ablaze yesterday in the name of stealing a phone at UMUERIM BACK GATE.
Watch the video when you continue after the page break bellow.