With just one day to the Presidential election, a former Chairman of the Niger Delta Development Commission, Chief Onyema Ugochukwu, has urged voters, particularly of the Igbo extraction, not to disappoint President Goodluck Jonathan of the ruling Peoples Democratic Party.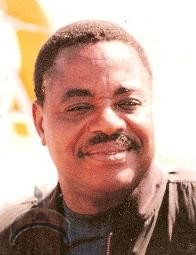 The PDP chieftain in an interview with The PUNCH said Jonathan remained "the best option" for Ndigbo, considering the numerous  gestures of his administration to the race.
He said he did not expect Ndigbo who had remained the main support-base of the President to fail him at the poll, arguing that " it is better to work with the devil you know than the angel you do not know."
Ugochukwu, however, expressed faith that Jonathan would sweep the poll considering his laudable achievements in key sectors of the economy.
The 2007 Abia State PDP governorship candidate also appealed to Abia electorates to help deliver all PDP candidates in the state, saying Abia had fared better under the party and "cannot afford to be in the opposition."
Predicting a peaceful poll, the ex-NDDC boss begged the opposition not to resort to violence in the eventuality of defeat contending that, "it is inevitable that PDP will win."
He admitted that the use of card readers in the election would significantly check rigging, if properly managed, but expressed fears that as a new technology, experimenting it with crucial elections as the Presidential and National Assembly polls could be risky. He debunked insinuations that he was promised the Senatorial ticket of Umuahia Central zone as compensation for his reconciliation with Gov. Theodore Orji in 2011, saying that he never struck any deal with the Governor.
The former Editor of Daily Times said he never felt shortchanged at the emergence of Gov. Orji as the PDP candidate for the zone, and declared his full support for his candidature which, he noted, was according to the people's wish.  He, however, said he had not retired from active politics but vowed never to contest for any elective position again.