Thousands of Ijaw Youths under the auspices of the Ijaw Youth Council (IYC), Worldwide met on Sunday, the 5th of April, 2015 at Tuomo Community, Delta State to review the outcome of the March 28, 2015 Presidential election and the way forward.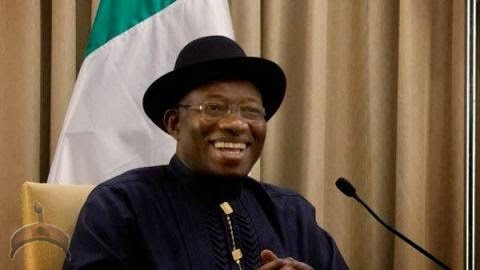 The meeting had in attendance founding fathers of the IYC, past and current leaders of the IYC, various Ijaw youth organizations and students from all the Ijaw Communities in Nigeria including representatives of the IYC chapters in Abuja, Lagos, Europe, America, South Africa and Ghana.
The meeting extensively deliberated on the outcome of the March 28, 2015 Presidential election and its implications on the continue survival of the Nigerian state. Consequently, the IYC Congress afterexhaustive deliberations resolved as follows THAT:
Ijaw and Niger-Delta youths should be calm, peaceful and maintain the existing peace in the Niger-Delta region;
Congress expressed profound appreciation to Nigerians especially the people of the south-east who supported President Jonathan during the elections;
The Ijaw Nation, satisfied with the performance and conduct of President Jonathan in office would warmly welcome him back home from national service;
The Presidential Amnesty programme for Ex-Agitators in the Niger-Delta region which has greatly contributed to the sustenance of peace in the Niger-Delta region be sustained by the incoming administration to maintain peace in the region;
The existing federal structures set up to develop the Niger-Delta region such as the Niger-Delta Development Commission (NDDC), Niger-Delta Ministry and other schemes should be strengthened and properly funded to rapidly develop the region by the incoming administration; address problems of environmental degradation in the Niger-Delta region including implementation of the UNEP report on Ogoni and general environmental remediation in other parts of the region which are affected by environmental degradation;
The recommendations of the National Confab should be implemented by the incoming government to deepen our federal system of government where the federating units would develop at their own pace. This would address some of the imbalances responsible for political instability in Nigeria and the desperation to control government at the centre, and
Congress called on the incoming federal government to start the process of national integration and run an all-inclusive government to address the polarization and disunity arising from the outcome of the Presidential elections.
Signed for the Ijaw Youth Council (IYC), Worldwide:
Comrade Udengs Eradiri