Buhari was at the villa in connection to setting up a transition committee for handing over. At the meeting, Goodluck asked for the list of representatives of APC and the required remuneration.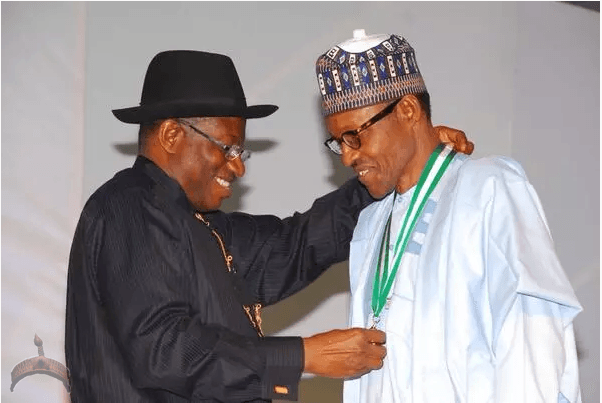 Buhari was surprised that Goodluck's list and corresponding cost was put at N3billion for a job estimated to last only 2months.
Goodluck then asked why Buhari's list didn't show corresponding cost? Buhari answered that his team was made up of volunteers and their feeding would be by individuals/self even if they have to bring in leftover food from their homes. No word has been heard from the presidency since then.
This is the beginning of purposeful leadership.