Troops uncover 'ISWAP's underground armoury' in Sambisa forest
Troops of the 21 Armoured Brigade, operation Hadin Kai, have reportedly recovered a large cache of arms and ammunition from the Islamic State of the West African Province(ISWAP) in Sambisa forest, Borno state.
According to Zagazola Makama, a counter-insurgency publication, the troops discovered the underground armoury following the invasion of the Ukuba camp on the fringes of Bama LGA on Saturday.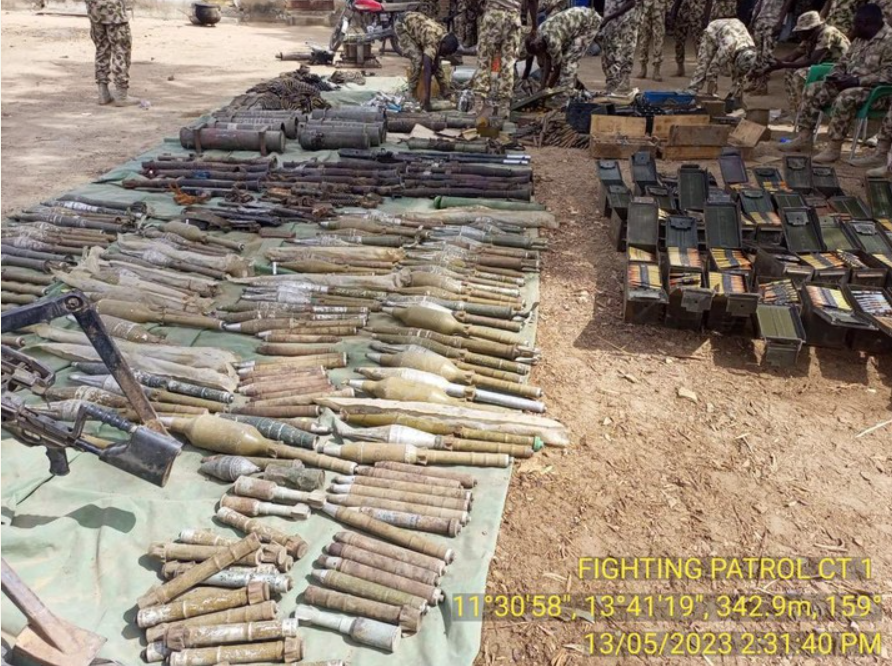 Military sources were quoted as saying several variants of rocket-propelled grenade (RPG) tubes, SMG rifles, double barrel guns, 50 hand grenade bombs, and five SMK bombs were recovered from the pits where they were concealed.
Several IEDs-making materials, non-electric detonators, IEDs and canister bombs, as well as 183 Shilka rounds, were also recovered from the hidden pits.
One suspected member of the terrorist group was killed while an Ak47 rifle and other items were recovered from him.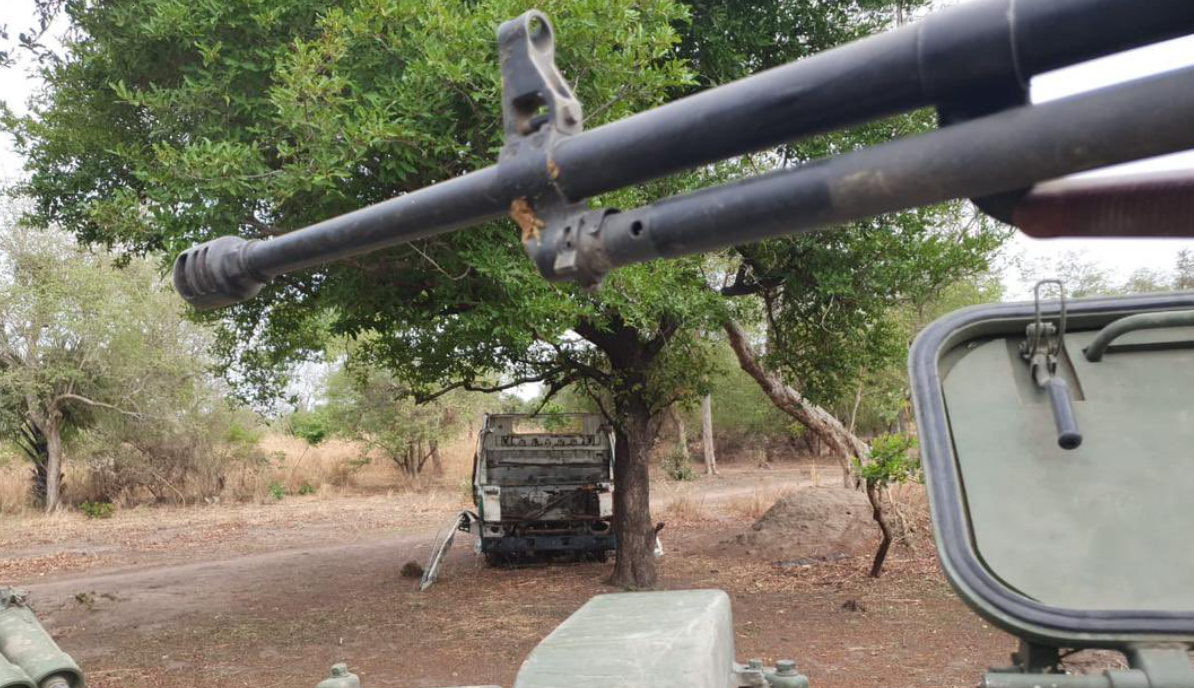 The military source was quoted as saying the troops operating along the Sambisa-Timbuktu Triangle and the shores of Lake Chad are "making steady inroads as ground and backed by air support continue to sustain pressures on the terrorists".
Terrorist hideouts are said to have been cleared in Garno, Alafa, Alafa D, Garin Doctor, Njumia, Izzah, Farisu, Somalia, Ukuba, Garin Glucose, Garin Ba'aba and Bula Abu Amir.