The National Assembly bureaucracy has asked members of the House of Representatives to pack all their personal belongings out of their offices latest Monday, May 18 (today), with just 17 days to the end of their tenure.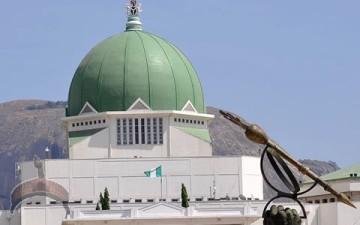 Findings by The PUNCH on Sunday showed that an internal memo from the management conveyed the directive to the 360 outgoing lawmakers.
Senior legislative aides and other non-civil service members of staff in the lawmakers' offices reportedly received a similar memo.
"They started receiving the memo on Wednesday last week, specifically asking them to move their personal effects out of the offices by May 18 (today).
"Many of them actually started complying almost immediately, particularly members who are not coming back to be part of the 8th Assembly.
"I have seen a couple of lawmakers' aides moving personal property out of the offices since the memo came in," a National Assembly source informed The PUNCH in Abuja on Sunday.
More than 233 of the current members will be out of the House by June 5, though the memo was addressed to both returning and non-returning ones.
One official, who did not want to be named, claimed that the directive was "procedural" and meant to prepare the offices for re-allocation in the weeks ahead.
The official explained, "We have to prepare the offices because there is a lot of work ahead to be done.
"We are welcoming a new House. Most of the offices will be re-allocated. The name tags will change. Some ranking members will have to change offices.
"The same thing will apply to the sitting arrangements in the chambers. If we don't start work now, we will not meet up with the schedule before the inauguration of the 8th Assembly."
The official added that, "with or without memo," it was expected that members would start moving their belongings out of the offices since the tenure was over.
When contacted, the Chairman, House Committee on Media and Public Affairs, Mr. Zakari Mohammed, confirmed knowledge of the memo, but he dismissed it as "nothing serious."
He said, "That one (memo) is nothing serious. I think it has to do with some renovations or repairs that they have to do in some of the offices.
"It is just to say, 'give some space for the repairs', a normal thing that happens."