Syrian President Bashar Al Assad accused Turkey of intentionally ignoring terrorists of the self-proclaimed Islamic State as they attempt to cross the border between the two countries into Syria.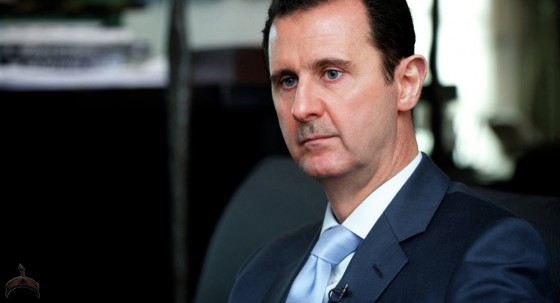 During an interview with a US TV channel, Assad warned that the self-proclaimed Islamic State is expanding its reach in Syria, and that is in no small part due to Erdogan. Labeling the Turkish Prime Minister as a "Muslim Brotherhood fanatic," Assad accused him of not only failing to prevent the flow of would-be Islamic State terrorists from Turkey to Syria, but of actively supporting the terrorist group.
When asked if he believed Erdogan could stop the infiltration of terrorists into Syria, Assad responded, "Yeah, of course. Definitely. He doesn't only ignore the terrorists from coming to Syria. He supports them, logistically and militarily. Directly. On a daily basis."
Assad additionally referred to Erdogan as "somebody who's suffering from political megalomania," explaining that his Turkish counterpart "thinks that he is becoming the sultan of the new era of the 21st century."
Turkey has been the subject of serious international scrutiny for its failure in preventing would-be terrorists – many from Europe and the US – from travelling into Syria and joining the ranks of the Islamic State, and several other terrorist groups operating in the war-torn country. A Human Rights Watch report released in October 2013 accused Turkish authorities of allowing foreigners to enter the country to join the fight against Assad.
Palestinian militants of the Islamic Jihad group march during their military exercises 10,000 Would-Be EU Jihadis Slipping Through Turkey's Borders  While Turkish officials have repeatedly said that they are doing all they can to secure the 500-mile-long border, the rising number of foreigners crossing into Syria seems to indicate that the the country has become the preferred transit route for would-be terrorists. In January, the head of Europol, Europe's police organization, said that as many as 5,000 Europeans have joined the fighting in Syria.
For their part, Turkish officials have rejected accusations of allowing fighters into Syria, and instead, redirected the blame to their European counterparts for not doing enough to prevent their citizens from travelling to the war-zone.
Last month, it was also revealed that the country was treating an Islamic State commander in a hospital near the border. A statement was released by Denizli province Governor's office, confirming that the commander, who was a Turkish citizen, had full rights to health benefits in his country and that "Judicial procedures regarding his injury were carried out when he crossed into Turkey from Syria." Last September, Turkish daily Aydinlik reported the government has opened a 75-bed capacity to treat jihadists injured while fighting in Syria.
Assad discussed several other issues in the interview, including the role of other parties such as Russia, the US, and Saudi Arabia in the conflict. He additionally expressed an openness to reaching out to the US, saying "We are always open…We always wanted to have good relations with the United States."