In the 1960s, when Professor Ibrahim Agboola Gambari was an A Level student at the King's College, Lagos, the Oodua (Yoruba) students always had a good laugh anytime his surname was publicly announced. They could not figure out how anybody on earth could be named "Gambari". In much of Oodua(Yoruba)land, "Gambari" is a pejorative name for Hausa. There is a jocular saying among the Oodua (Yoruba): "Gambari pa Fulani, ko l'ejo nnu!" That is: "A Hausa murdered a Fulani, that's an in-house affair." As in, how is that my business? It must have been really funny to the Omo Oodua (Yoruba) students that, indeed, a human being could be named "Gambari" when it was supposed to be a joke, technically speaking.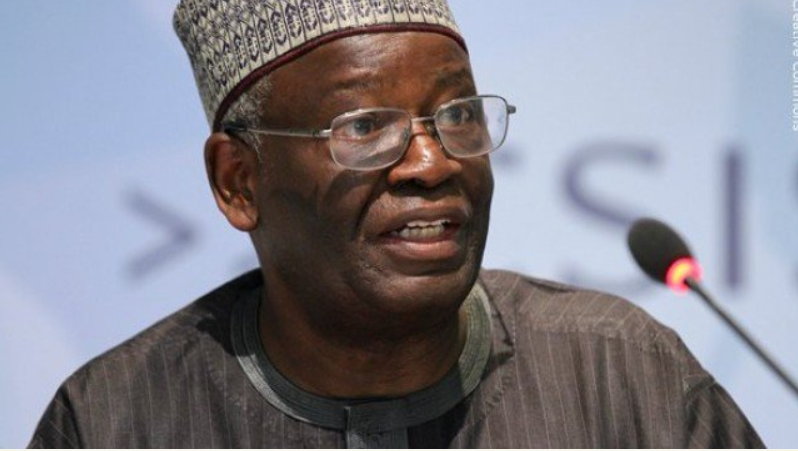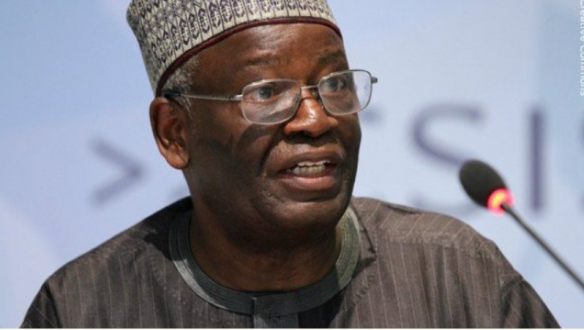 As news broke that Gambari would be named chief of staff to President Muhammadu Buhari, his ethnic identity became a hot topic. It is nothing new. Born in November 1944 to a Fulani father and a Oodua (Yoruba) mother, Gambari — like every other Ilorin person — has always faced questions over his heritage in a country where ethnic chauvinism is a national pastime. To the Fulani, he is not Fulani enough. He does not speak Fulfude; even his Hausa is just there. To the Oodua (Yoruba), he is not Oodua (Yoruba) enough. How can a Oodua (Yoruba) be called Gambari? His middle name, Agboola, has been described as a "decoy" by you-know-them, never mind that nearly all Ilorin people have Oodua(Yoruba) names.
Interestingly, ede Oodua(Yoruba) is Gambari's first language. The Ilorin tongue is distinctly Oyo in flavour and colour. Oyo is the central Oodua(Yoruba); the rest are dialects. He must have learnt Hausa in his 40s. You can't learn Hausa growing up in Ilorin. Kwara and Kogi are the only northern states where Hausa is not the lingua franca. Ilorin, founded by the Oodua (Yoruba) around 1450, came under Fulani rule in 1824, becoming ethnically diverse over time and serving as a melting pot for peoples of diverse origins: Fulani, Kanuri, Baruba, Nupe, Gwari, and Kemberi, etc. They assimilated into the Oodua (Yoruba) culture and are united by Islam. In fact, Ilorin is like an ethnic group on its own. Many would rather be called "Ilorin" than Oodua (Yoruba) or Fulani or anything else.
Perhaps because of his identity rather than his résumé, pundits never countenanced the possibility of Gambari being appointed to succeed Mallam Abba Kyari, who died from Covid-19 complications exactly a month today. Four days after Kyari's death, someone whispered to my ears that Gambari was in the running as replacement. I did not take it seriously. I had some preconceptions about who would hold the office and I was looking in a completely different direction. In my mind, it had to be somebody who is very, very close to Buhari and I did not picture Gambari within that vicinity. They had known each other for decades quite all right, but Buhari still surprised me there.
But why is the whole of Nigeria so interested in the chief of staff? That is the question. During and after the 2015 presidential election, the loud word in town was that Buhari's government would be "run" by someone else. Constant references were made to Maj-Gen Tunde Idiagbon as second-in-command to Buhari when he was military head of state from 1983 to 1985, and Alhaji Ahmad Salihijo as the foremost consultant to the Petroleum (Special) Trust Fund (PTF) when Buhari was chairman from 1994 to 1999. Buhari is classified as a "delegating leader". While this notion might be indisputable, it is now apparent that he decides by himself who to delegate powers to.
When Buhari appointed Kyari in 2015, it went virtually unnoticed. And when Buhari directed ministers at their inauguration on November 11, 2015 to channel all memos for his attention and requests for meeting through Kyari, it went unnoticed again. Kyari started losing his anonymity in 2016 as it became clear that he was playing a prominent role in policy coordination and implementation of key interventions on behalf of the president. Wittingly or unwittingly, he raised the public and political profile of the office. The others before him might have been equally influential, but there was no media spotlight on them. Gambari is inheriting this scrutiny.
Those who felt they should be the ones delegated to call the shots launched a media war against Kyari. They even said the office of the chief of staff is not in the constitution, although sections 148(1) and 151(1) state in simple English that the president has the discretion to assign responsibilities to his appointees. But never mind. Despite a beautifully organised three-year campaign against Kyari, Buhari re-appointed him in 2019. Buhari, again, told ministers at their inauguration to "kindly ensure that all submissions for my attention or meeting requests be channelled through the chief of staff". Council matters were to be coordinated by the SGF.
The headline thereafter was that Buhari had handed over his government to Kyari. Ordinarily, Buhari was saying the obvious: the chief of staff co-ordinates the president's aides, correspondences, meetings and activities. Chief Mike Oghiadomhe and Brig-Gen Jones Arogbofa did it for President Goodluck Jonathan. Gambari's townsman, Maj-Gen Abdullahi Mohammed, did it for President Olusegun Obasanjo for eight years and President Umaru Musa Yar'Adua for one year. There is nothing new there, really. However, under Buhari, a few ministers and advisers were bypassing Kyari's office and taking memos directly to the president and this was creating some disorder.
By reiterating publicly that "all submissions for my attention or meeting requests be channelled through the chief of staff", Buhari was, deliberately or otherwise, passing the message to all and sundry that his chief of staff was his gatekeeper. The impression, therefore, is that Buhari's chief of staff is the de facto president. That is why the whole of Nigeria was interested in who would succeed Kyari. However, will Gambari be as "powerful" as Kyari? I can't guess, but one thing is certain: Gambari has just taken his toughest job ever. He has been virtually everything on the international diplomacy scene, but this impressive résumé does not mean his new job will be a cake walk.
Gambari might think he has seen it all, having taken on tough diplomatic assignments globally, but he ain't seen nothing yet — as Americans would say. Having spent most of his career abroad, he will need to come up to speed in understanding the character of the Nigerian political and bureaucratic classes and how to negotiate these two tricky terrains. Also, he will need to deal with the reality of not just a divided polity but a fractured presidency. Despite what people say about how powerful the office is, Gambari would be well advised not to buy the fiction that he is the alternate president. The Igbo say it is a big name that kills a small dog (those who name their dogs "Lion" should note).
In real life, Gambari is an appointee of the president and must be loyal to him if he is to be his trusted gatekeeper. There are many contending interests in and around Aso Rock. There will be many seeking to be awarded contracts that they did not bid for and collect money that they did not work for. There are people who will seek to get presidential favours through him. If Buhari ever doubts Gambari's loyalty and trustworthiness, or thinks he is colluding with certain interests to manipulate him, there could be a serious crisis of confidence. That would be the most awkward situation any chief of staff can find himself. Loyalty is central to building trust and confidence.
Also critical is that Gambari will have to learn Buhari's body language. When I was a kid, there were things my grandmother didn't need to open her mouth to say. By merely staring at me, she passed the message. Gambari has worked with Buhari before — as minister of external affairs in 1984-85 — but today's Buhari is slightly different. He seems more withdrawn now but, from what I gathered, he is still very much calling the shots from behind the curtain. One shocking discovery Gambari will make is that Buhari is not exactly what he is being portrayed as in sections of the media. Those close to him say he is strong-willed and stubborn — and you can't force a fait accompli on him.
It is hard to fault Gambari's résumé. He is experienced, well respected and has an incredible international clout. His network of friends and contacts can be a plus. I thought the president would appoint someone much younger, but Gambari being within his age group may also be a good thing. Who knows? Maybe he would be able to counsel Buhari that major government appointments should be shared more equitably across the geo-political zones in the interest of national peace and cohesion. The glaring lopsidedness is getting increasingly embarrassing and annoying. Let's also hope Gambari can help Buhari move faster on several pending critical files on his desk.
Finally, as a gatekeeper, Gambari will take all the blame for anything people don't like about Buhari or his actions and inactions. He will get bashed for delivering Buhari's message to the addressees. That is what chiefs of staff do: they take the bullets for the boss. He is already being criticised for saying that he reports "only to the president". I thought that was an obvious fact, but never mind. The criticisms will not fade. He should expect fire and more fire. What will make the difference, in my opinion, is how he conducts himself in office while receiving enemy fire. At 75, he should not just be thinking about the president's legacy but how he too can sign off his public service on a high.
Some of those opposed to the choice of Gambari have raised historical issues: how he defended the military regime of Gen Sani Abacha, how he failed to team up with NADECO (in his position as Nigeria's permanent representative to the UN) to help fight Abacha and how he made nasty comments about the judicial murder of Ken Saro-Wiwa. Some people feel strongly about these issues. I doubt Buhari is bothered. Some have gone a step further by calling Gambari a "Fulani jihadist" for being born in Ilorin. These are signals that he will surely face fire. However, someone who has endured taunts of "Gambari pa Fulani" in his life must have developed antibodies by now.