People brag about a lot of things on social media; from their bad habits to their secret longings. A Nigerian man sparked outrage after he bragged about something much more sinister. He bragged about beating his wife to pulp leaving her bloodied.
The man identified as Afobaje Maiyegun, took to his Facebook account last Tuesday to brag with photos of his bloodied wife whom he had beat to pulp.
In the photos obtained by IGBERE TV, the woman whose name is yet to be ascertained is seen bleeding from her heavily swollen side eye.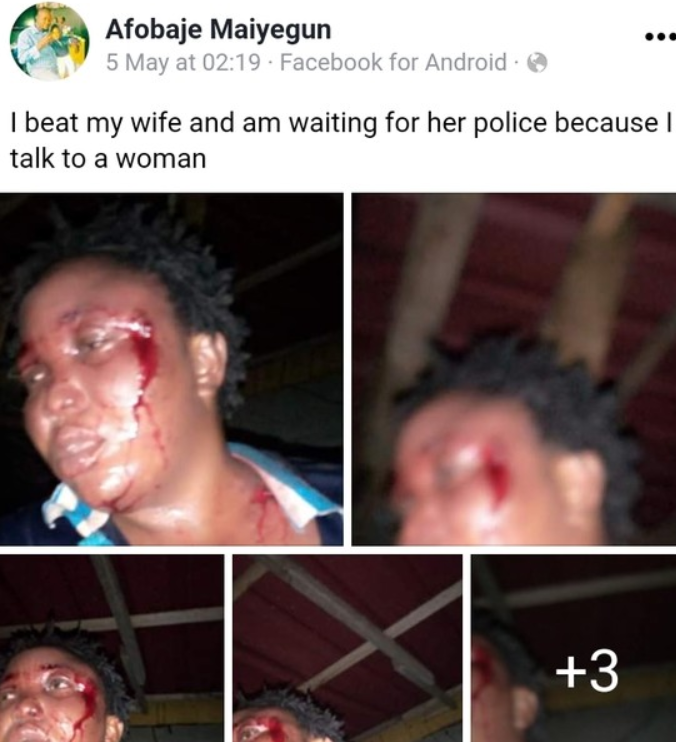 Justifying his inhumane act, the man claimed he beat his wife up for getting angry because he talked to another woman.
Sharing the photos, Mayegun also said he is waiting for the police that will arrest him for beating his wife.
The man attitude has generated a lot of reactions with many describing his as an animal.
I beat my wife and am waiting for her police because I talk to a woman