2. Harmony CRH 380A, 236.12 mph, China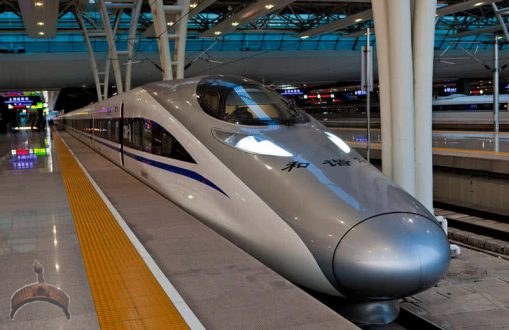 fastest trains in the world
China railways Harmony CRH 380A is the second fastest operating train service in the world. In commercial service, this electric, multiple unit trains can achieve a maximum speed of 236.12 mph. But it sets a record speed of 258.58 mph during initial tests. In October 2010, the China railways put CRH 380A trains into regular service between Shangai-Nanjing route.
CRH 380A high-speed trains manufactured by the CSR Qingdao Sifang Locomotive and Rolling Stock company. The CRH 380A has low weight Aluminium alloy body and also a fish-head like the front car. This unusual design of the train could reduce aerodynamic pressure on running. The bogies of CRH 380A are also entirely vibration free.
The CRH 380A trains can carry 494 passengers at a time. Each passenger will get facilities like the reading lamp, power port, and an electronic display. There is also a VIP sightseeing section near the driver's cabin. It shows a view of the running train. One whole car unit of CRH 380A dedicated for serving food and drinks for passengers.
Key Specifications
Top speed: 236.12 miles per hour
Multi-unit train
Fish-head design
Vibration free bogies
494 seats in total
VIP sightseeing section
One whole car unit for serving for food & drinks